A taste from the East.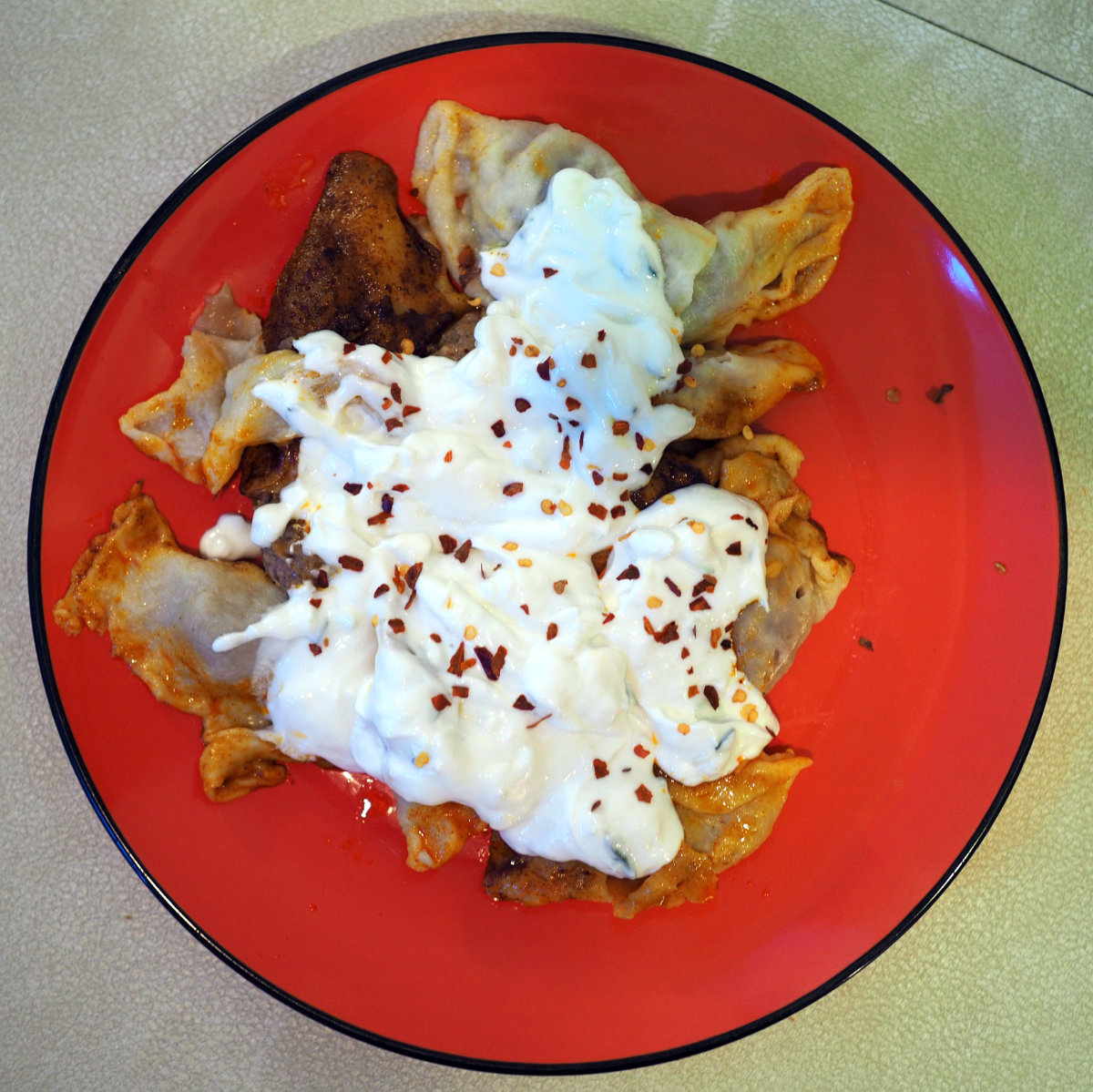 Ingredients
 Pasta
640 gr flour
2 eggs
salt
250 ml water
Filling
300 gr beef mince
1 onion, food processed
salt, pepper
Sauce
400 gr Greek yogurt
2 garlic cloves, in peaces
salt
150 gr butter
1 tsp paprika
chilli powder
Preparation
Mix all dough ingredients, turn into a ball and rest for 10 min.
Mix all filling ingredients.
Combine the two in dumplings (the manti).
Put in boiling water at medium heat for 10-12 min.
Mix yogurt, garlic and salt.
Melt the butter on a pan, and stir fry the paprika in.
Mix with the pasta, serve on a plate, and cover with the yogurt sauce.