Perfect for Halloween, as pasta masquerades as rice in this dish.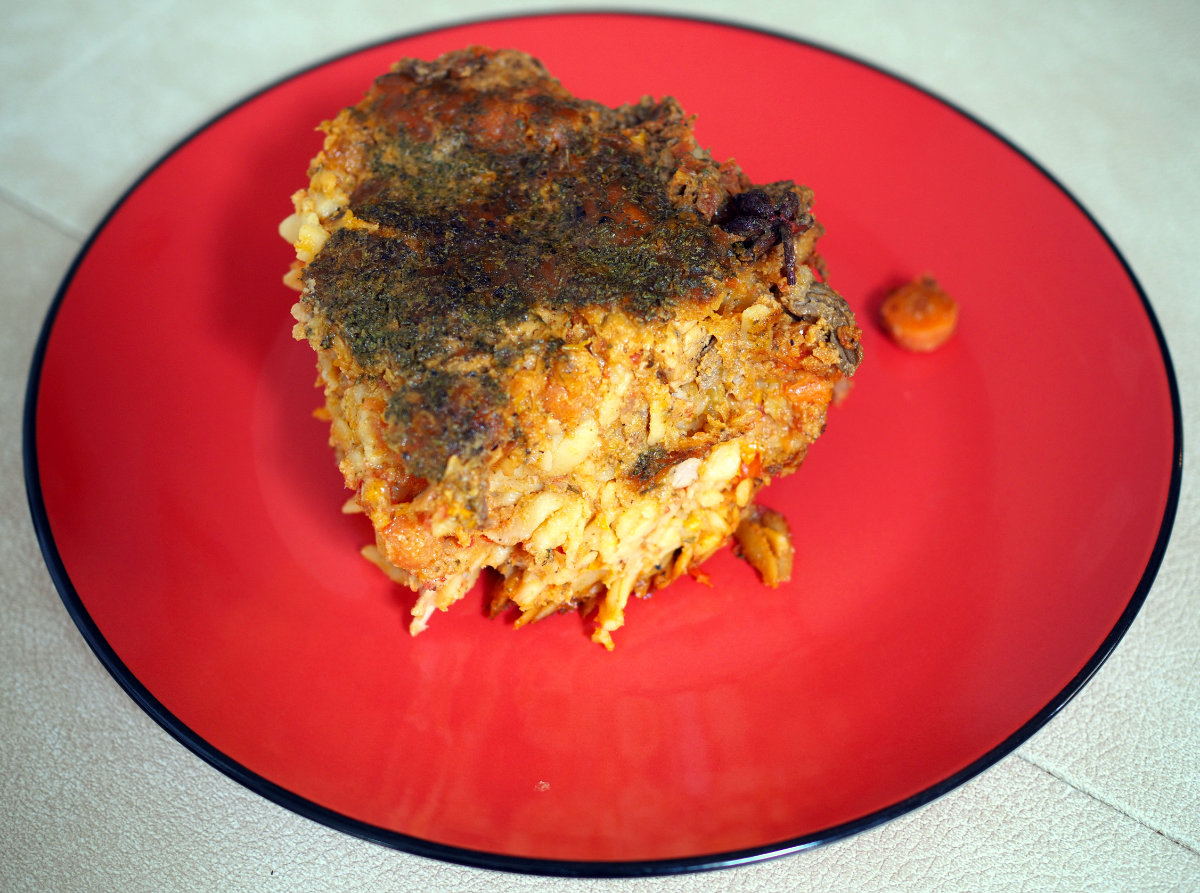 Ingredients
Beef
1 Kg beef, cubed
2 onions
2 cm ginger
0.5 star anise
vanilla
5 chilli peppers
1 can coconut milk
2 bay leaves
5 garlic gloves
red wine
2 tsp honey
400 ml water (of beef juice)
olive oil
salt, pepper
Pasta
30 gr butter
350 gr orzo pasta
1100 ml water (or vegetable water)
thyme
120 gr cheese
parsley, salt pepper
Preparation
Beef
Salt the beef.
Saute beef until coloured on all sides. Set aside.
Saute onion, ginger, carrot, anise, vanilla, peppers.
Add garlic and mix for 30 min.
Add beef and wine and cook until alcohol evaporates.
Add honey, tomato, water, coconut can, vanilla and bay leaves and let it boil at low heat for 1.5-2 hr.
Remove bay leaves, anise.
Orzo
Preheat oven at 200 oC.
Heat butter at medium heat, and saute the orzo until coloured.
Transfer to oven dish. Add vanilla, thyme, salt and pepper and mix.
Add water, cheese and beef sauce.
Bake for 15-18 min without covering.
Take out of oven for 10 min. There should still be water.
Serve with parsley and a bit of oil.