Unexpectedly nice addition to a familiar flavour that transforms the dish.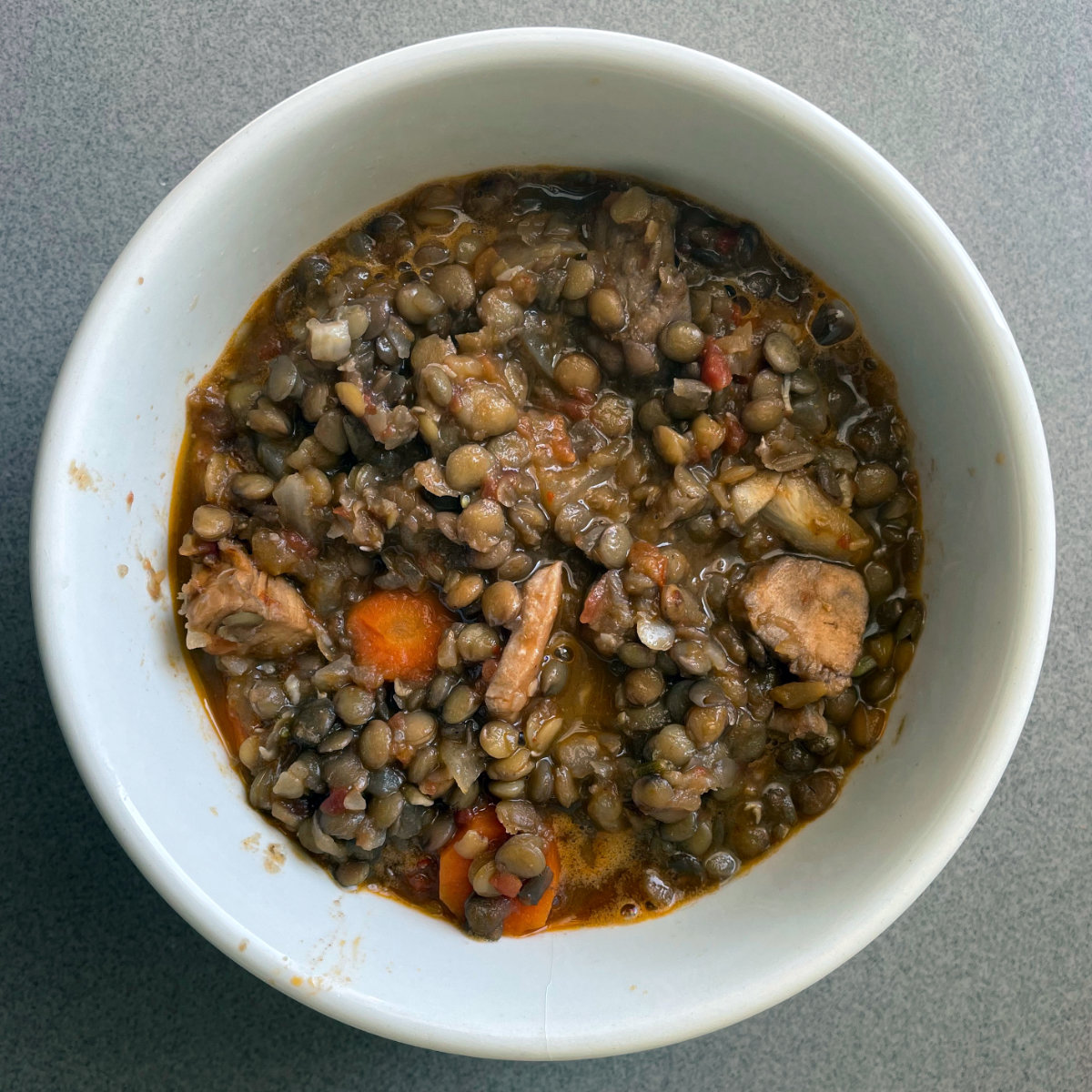 Ingredients
250 gr lentils
2 chicken breast
1 onion
3 garlic
1 potato, cubed
1 carrot, cubed
3 celery
1 tomato can
2 bay leaves
olive oil
chilly flakes
salt, pepper, soy sauce
Preparation
Boil the lentils for 25 min.
Food process onion, garlic and celery.
Stir dry the chicken until golden.
Add all vegetables and stir fry for 3 min.
Add tomato, bay leaves, spices and 250 ml water and boil at medium heat.
Add back lentils and cook for 15 more min.