Chinese crepe, lazania style!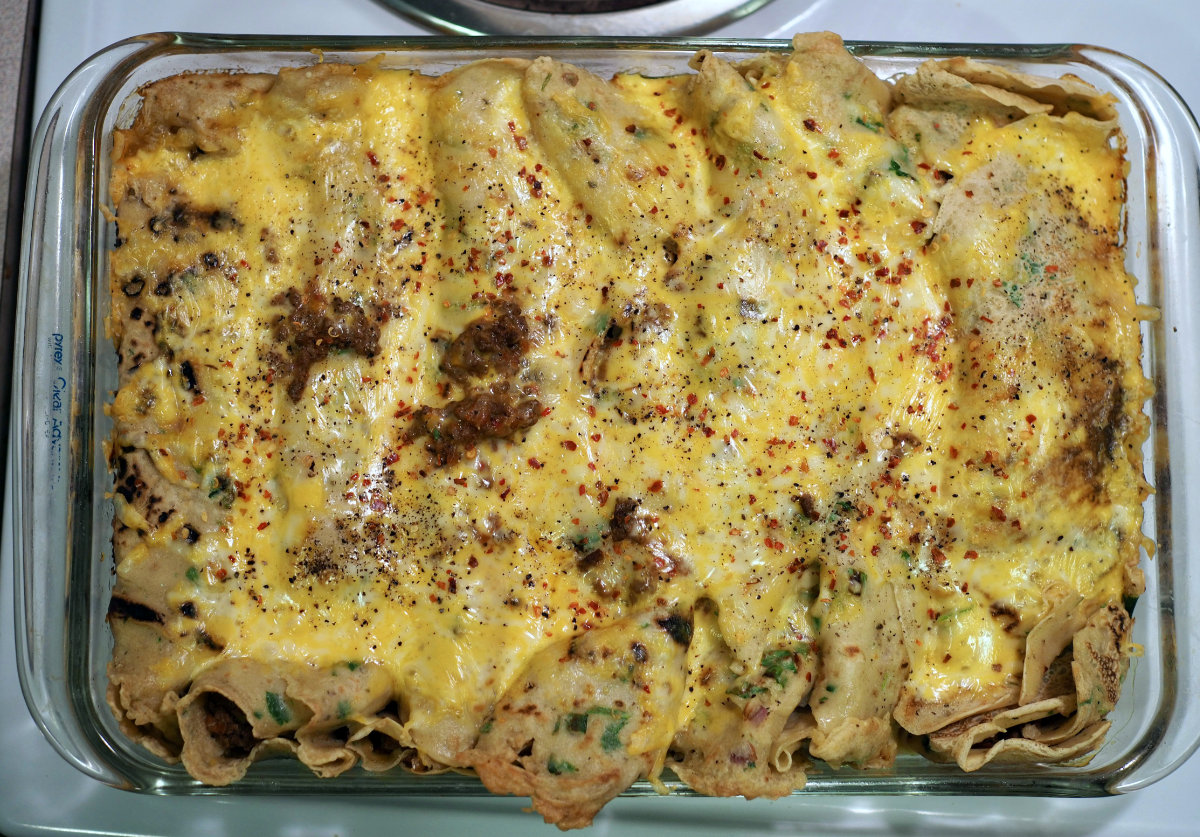 Ingredients
Mince
500 gr mince meat
1 tomato can
1 onion
4 garlic
wine
olive oil
Crepe
3 eggs
spring onion
corriander powder
1 tsp salt
3 cup flour
Preparation
Food process garlic and onion. Stir fry until golden and add the mince meat.
Once cooked add wine, let it simmer, and add tomato can. Simmer at low heat.
Combine crepe ingredients in bowl, and prepare them individually on a frying pan.
Wrap the mince mix in the crepes and set in orthogonal oven dish. Once all are done, sprinkle with grated cheese.
Cover with aluminum foil, bake at 180oC for 30 min, and fusion time!