It is well worth to start from powder than a jar.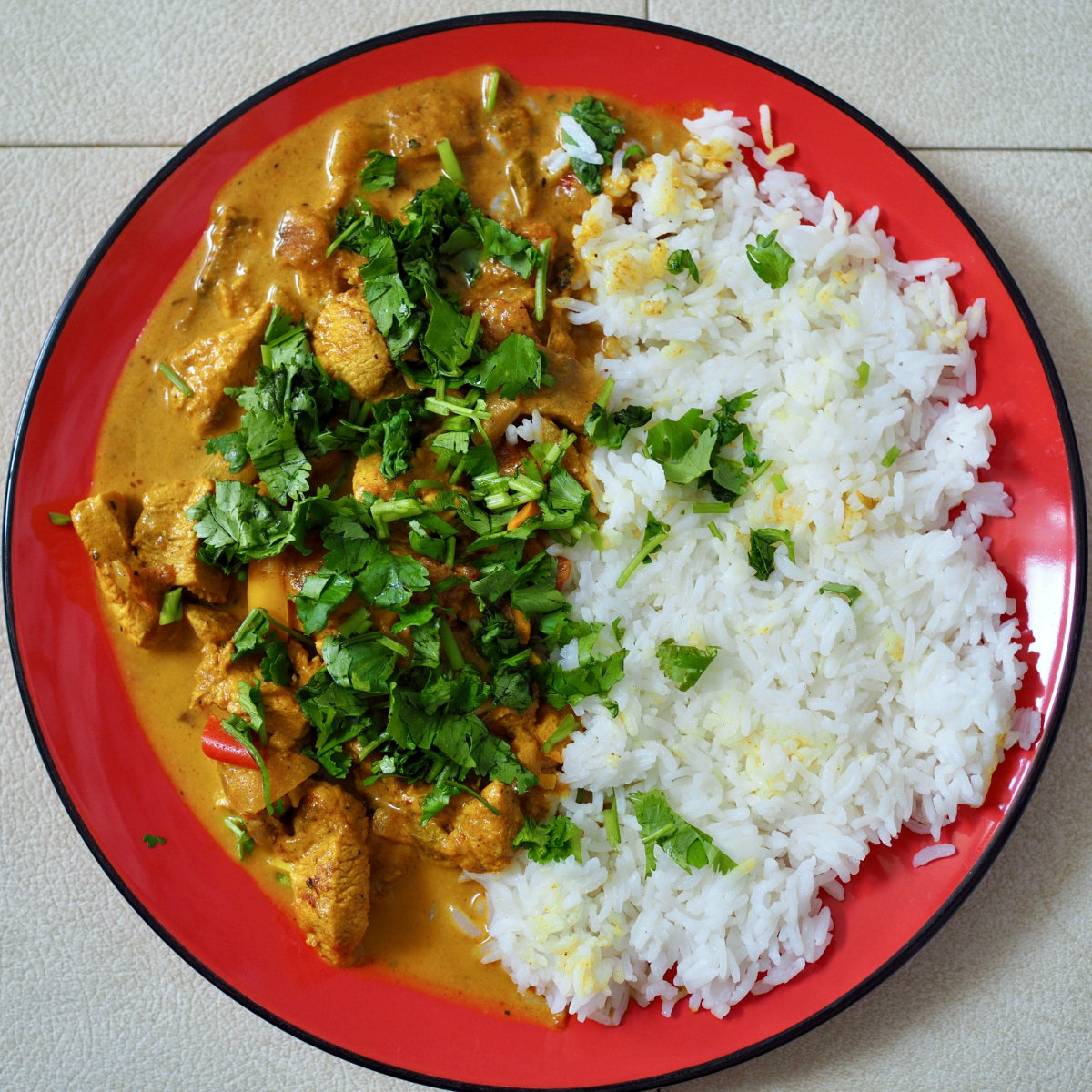 Ingredients
2 Tbsp garam masala
2 Tbsp ground cumin
2 Tbsp ground coriander
4 tsp ground turmeric
salt
2 tsp smoked paprika
1 tsp cayenne pepper
chilli flakes
4 chicken, cut into cubes
2 cup Greek yogurt
12 garlic cloves
2 Tbsp freshly grated ginger
4 Tbsp olive oil
2 medium onions, chopped
your favourite vegetables (pepper, mushroom, broccoli, carrot)
1 tomato can sauce
1 coconut milk can
Fresh corriander, chopped
Preparation
Mix all spices together and set aside.
Combine chicken, yogurt, half (garlic, ginger, spice mixture) in bowl and marinate (15 min to overnight).
Fry chicken on preheated oil and turn once. 3 min each side. Set aside once browned.
Add onion and remaining spices and stir fry.
Add tomato and scrape any browned spices from bottom of pan.
Add coconut milk and chicken. Simmer at low heat for 10 min.
Serve with chopped coriander.