A fruity combination. Original recipe called for haloumi cheese, but anything that melts is a good bet.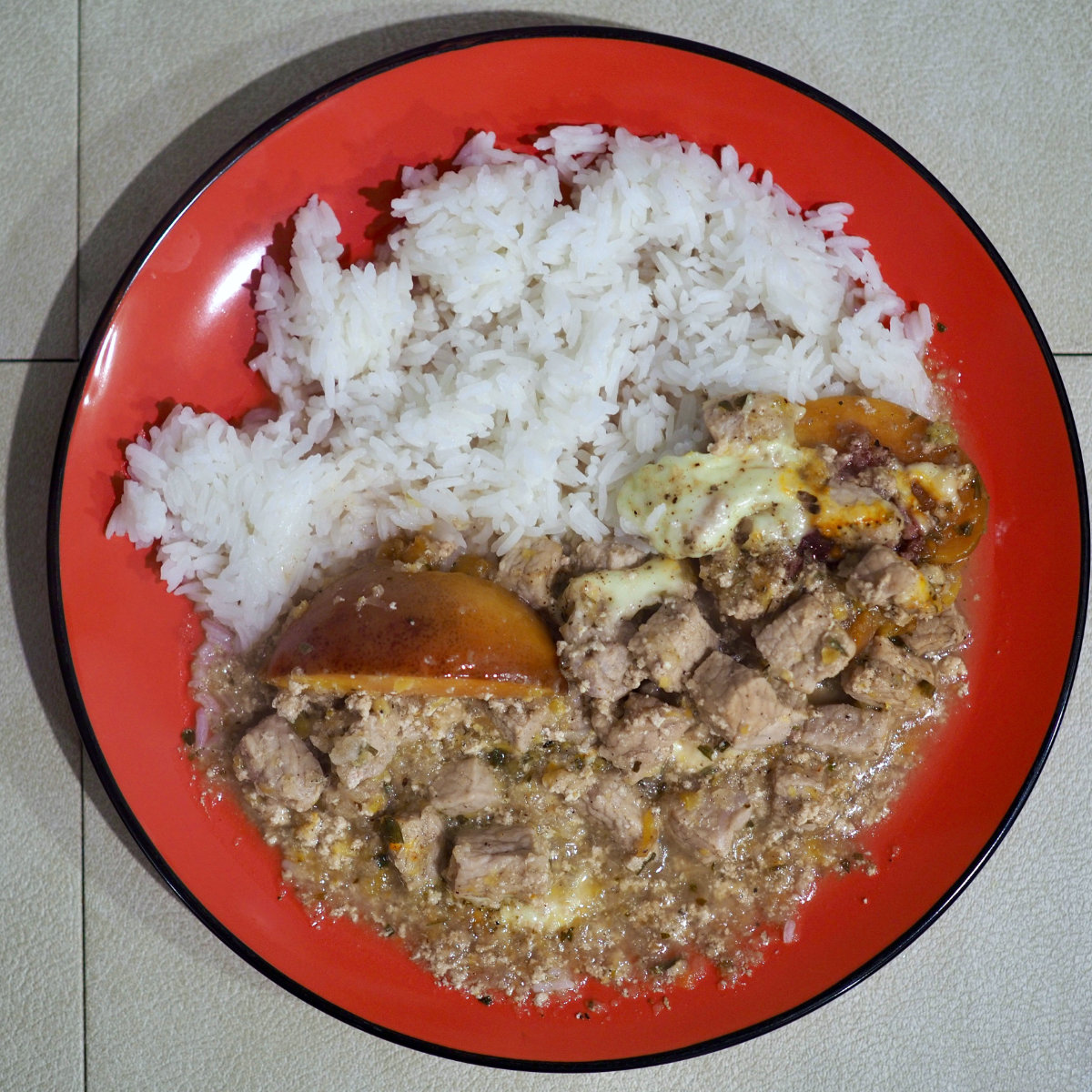 Ingredients
500 gr pork
4 hard peaches or nectarines
5 spring onions, chopped
1 tsp marjoram or basil or oregano
1 tsp nutmeg
salt, pepper
1 Tbsp honey
3 Tbsp vinegar
200 gr Greek yogurt
100 gr haloumi cheese, or any that melts nicely
100 ml olive oil
Preparation
Pre heat oven at 180 oC.
Set one peach aside. Wash and halve remaining peaches (removing stone). Place on bottom of baking tray and add half the herbs, salt, pepper and nutmeg. Top with vinegar and honey and 3 Tbsp olive oil.
Put in oven until they soften. Take out and keep aside.
Wash pork and cut in cubes.
Food-process the peach.
Stir fry the spring onions. Add meat and stir fry for 10 min. Add salt and pepper, remaining herbs, nutmeg, yogurt and processed peach.
Keep at low heat until most water is gone. Transfer mix on top of the baked peaches. Top with grated cheese, pepper.
Put in oven until the cheese melts, and serve with rice.