Make sure the tofu is not too soft so that it retains its shape.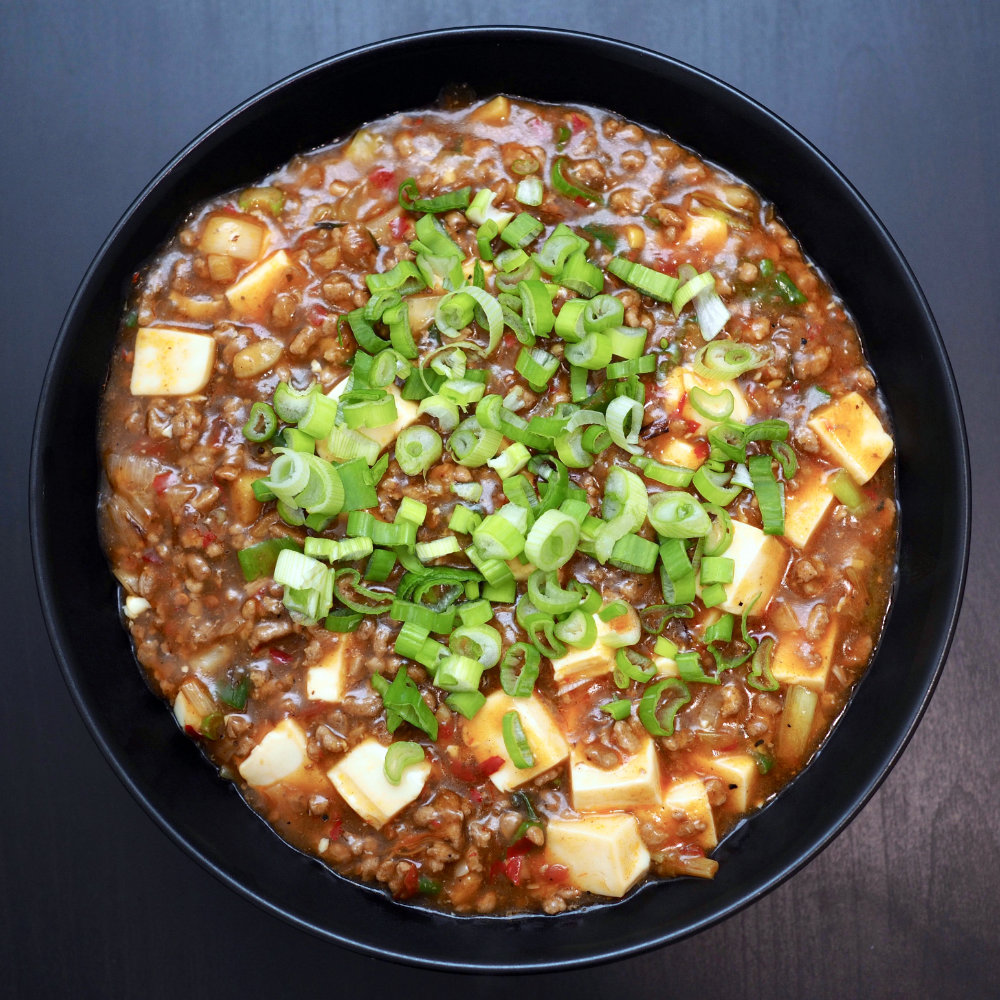 Ingredients
Half cup chicken broth
2 tsp potato starch (or 1 tsp cornstarch)
2 tsp soy sauce
1 tsp sugar
1 Tbsp sesame oil
2 garlic cloves, minced
2 tsp minced ginger
4 spring onions, minced
1 Tbsp fermented black beans
1/2 tsp Sichuan peppercorns, ground
200 gr minced porc
2 tsp chili bean paste (doubanjiang)
500 gr silken tofu, drained and cut in cubes
Preparation
Comnine stock, starch, soy sauce and sugar in a bowl.
Stir fry garlic, ginger and green onions in sesame oil.
Add black beans and Sichuan pepper and continue stir frying.
Add ground porc and break in small grains. Once cooked, add chili bean paste and mix.
Add tofu and toss to mix so it does not lose its shape.
Add mixed stock mixture, toss to coat everything and boil until the sauce thickens.
Garnish with green tops of spring onions and serve with rice.