Likely the most popular food recycler for humanity. Turns leftover rice into a full dinner.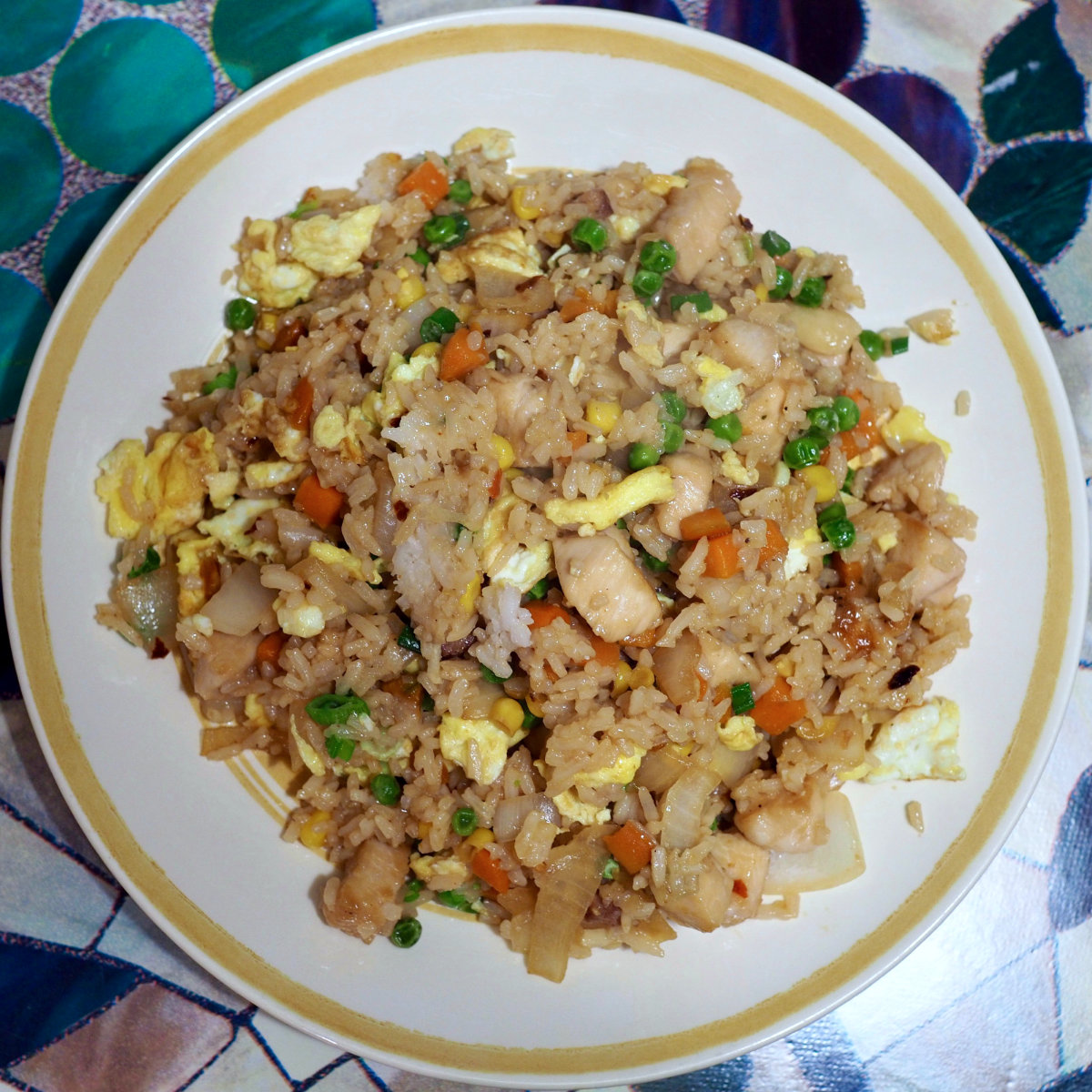 Ingredients
3 eggs
Olive oil
1 carrot, cubed
3 tsp corn starch
1/2 cup corn
1 cup peas
spring onion, sliced
1/2 onion
Soy sauce, salt
3 cups cooked rice, must be cold
1 chicken breast, cubed
baking soda
Preparation
Marinate chicken them in corn starch, soy sauce, a pinch of salt and a pinch of baking soda (moisturises).
Beat the eggs in a bowl with a tablespoon of water. Add salt and spring onion.
Heat oil at medium heat in pan and add the egg mix. Cook without moving for 2 min to make a nice omelette.
Remove to a cutting board, and chop into pieces.
Heat oil at medium heat, and stir fry the marinated chicken with soy sauce. Cook until done (10 min) and set aside.
Heat oil at medium heat and add onion and spring onion. Stir fry for 30 sec.
Add carrots, peas, corn, soy sauce and cook for 5 min. Set aside on a plate.
Heat oil at medium high heat and add leftover rice. Stir fry with soy sauce about 1 min, breaking all clumps.
Add everything back to the pan and stir fry for 2 more minutes.
Serve with spring onion, and enjoy leftover food that took longer to make than the original meal!