Peanut stir-fry noodles with lemon and chilli.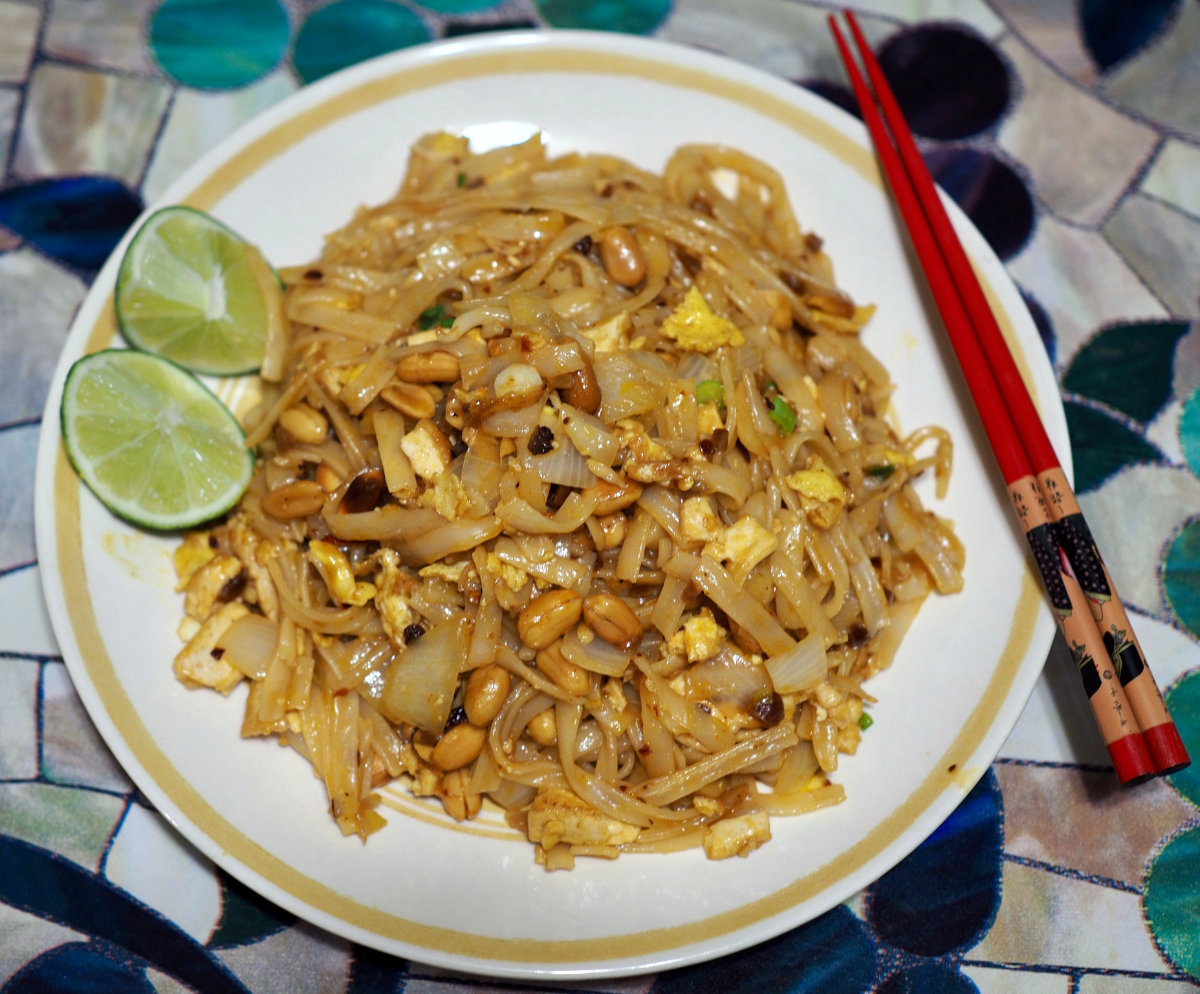 Ingredients
Thin flat rice noodles
3 Tbsp oil
200 g chicken breast, thin slices
200 g tofu, cubed
1 cup bean sprouts
4 cloves garlic, minced
2 eggs, whisked
1 onion, sliced in average size pieces
Ginger
Garlic
Peanuts
Sauce
5 Tbsp Pad Thai sauce
2 Tbsp water
sugar
1 tsp soy sauce
juice of half fresh lime
chili flakes
Preparation
Boil noodles until ready, run cold water to stop their cooking, mix with oil and set aside.
Stir-fry chicken with oil, soy sauce and salt. Set aside.
Pour whipped eggs on hot pan, wait until golden brown, stir to cut into pieces, take out and set aside.
Stir-fry tofu until all sides are golden brown, take out and set aside.
Stir-fry peanuts, until golden color, take out and food process so they become small pieces.
Stir fry ginger, garlic and onion. Once golden add noodles and soy sauce. After 2 min add all ingredients set aside, and the sauce, and stir-fry for 5 min.
For serving, mix with peanuts, spring onion and lime wedges. Sprinkle lime juice on top.