Bored of dealing with stuffing cabbage leaves? Chop everything to pieces!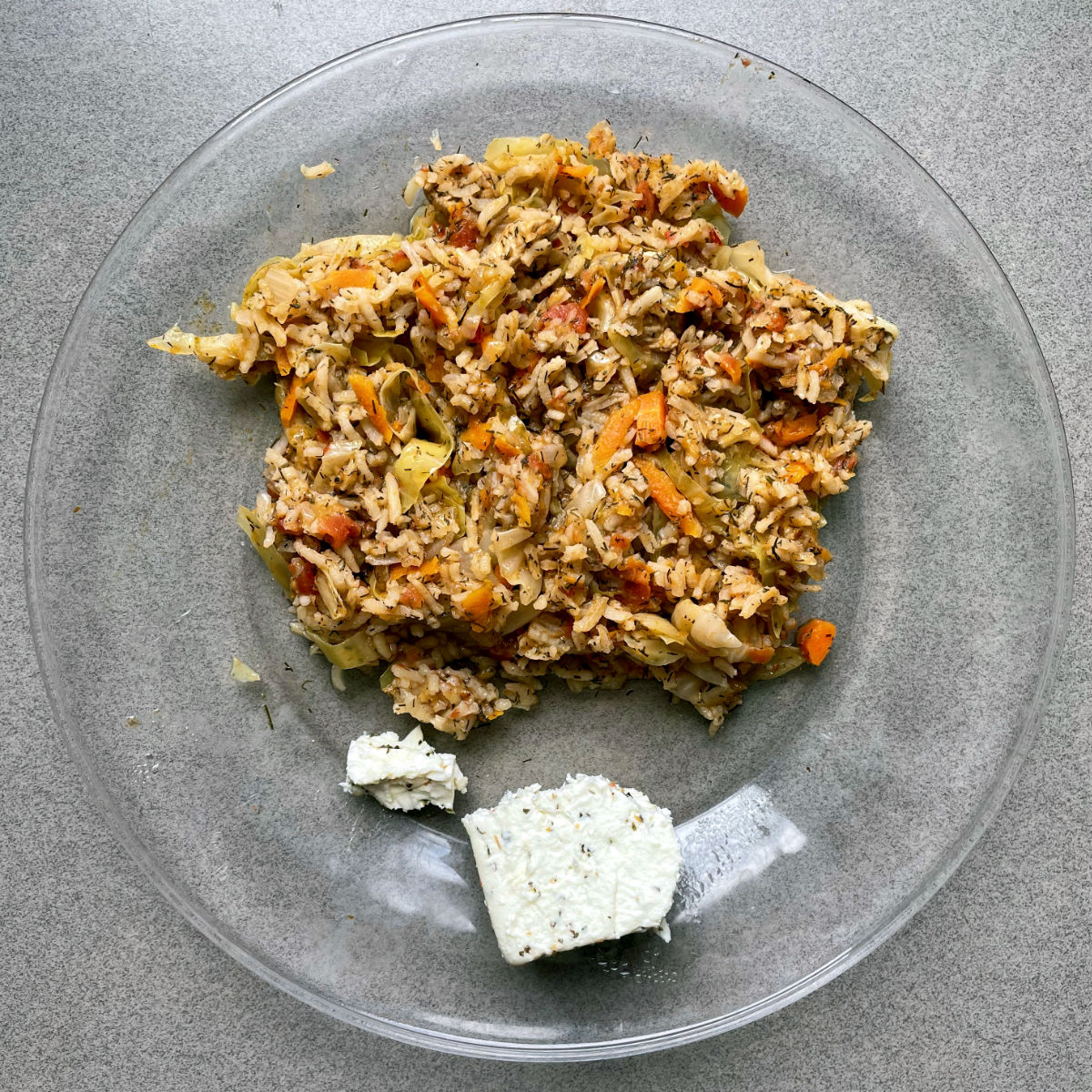 Ingredients
1 cabbage, chopped
(optional) a bit of pork steak, cubed
3 carrots, grated
2 onions, chopped
3 spring onions
0.5 cup parsley
3 Tbsp dill
Olive oil
1 tomato can
salt, pepper
0.75 cup rice
lemon juice for serving
Preparation
Stir fry the onion. Add chopped cabbage and water.
After 10 min, add carrots.
After 5 min, add remaining ingredients and boil at medium temperature for 15 min. Keep adding water if needed.
Serve with lemon and pepper. It can be accompanied with olives, feta, sausage, fish.