Very simple, but full of flavour.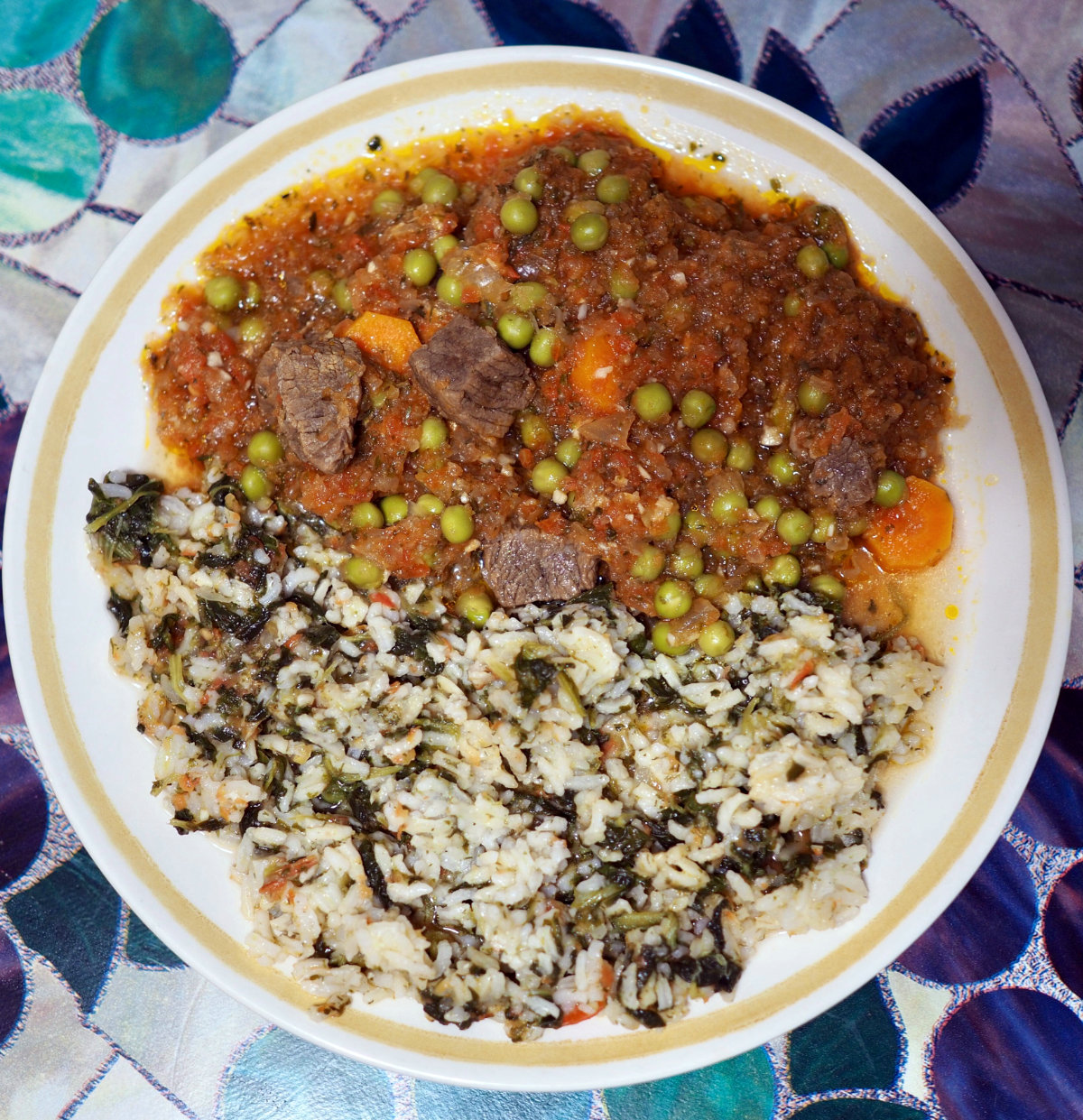 Ingredients
400 gr beef
2 onions
2 large carrots, large pieces
half garlic
340 gr green peas (frozen)
1 tomato can
1 tomato fresh
bay leaves
fresh mint
rosemary
200 ml white wine
olive oil
salt, pepper, soy sauce
Preparation
Cut the meat in cubes and add salt and pepper.
In 70 ml olive oil, fry the meat until all sides are brown.
Food process onions and garlic, add to meat and fry for 2 min.
Add wine.
Food process tomato can, tomato and mint. Add to meat.
Add peas, carrots and herbs.
Cover. Transfer in oven for 1 h at 180oC, turn oven off and leave until next morning to slow cook.