Balls in white sauce!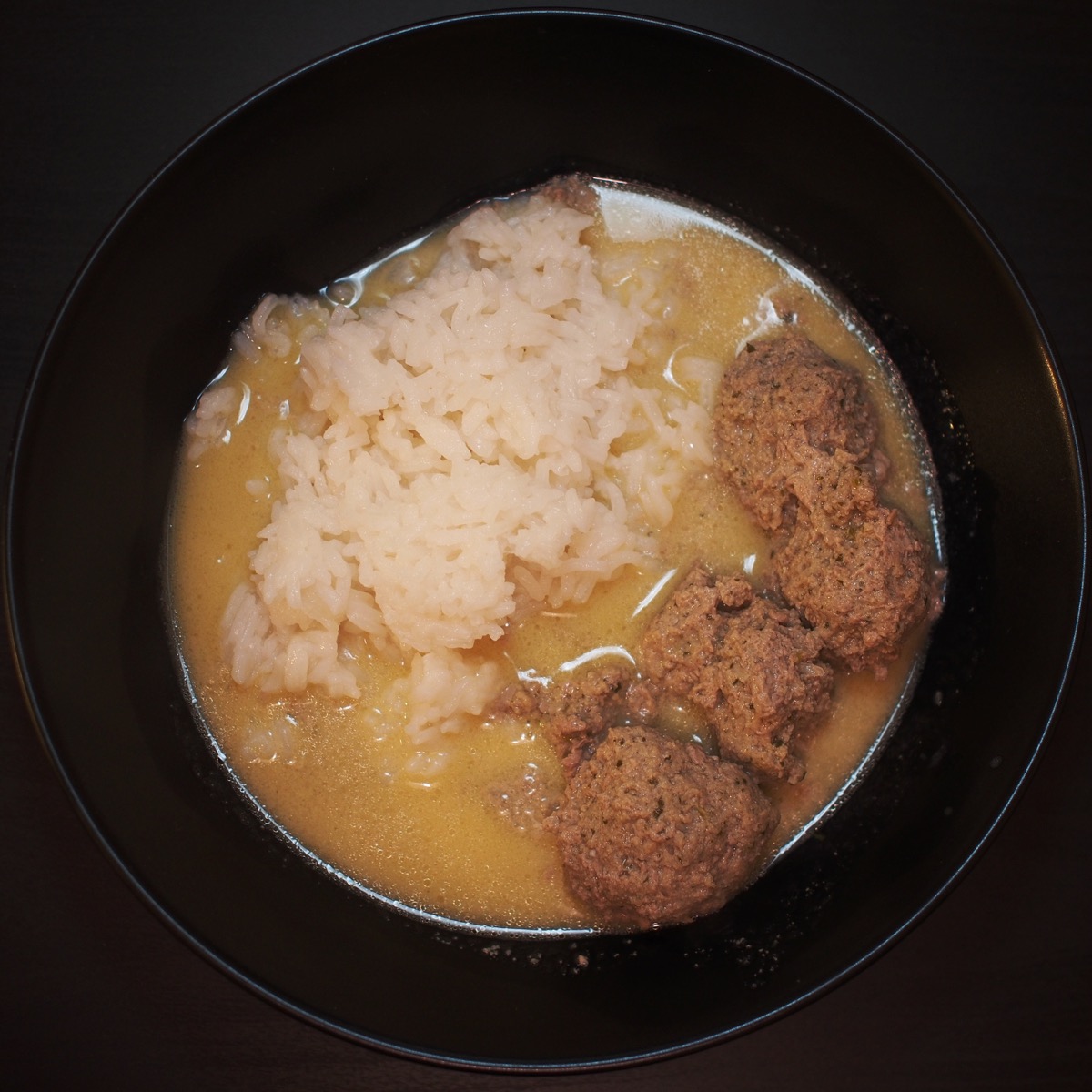 Ingredients
500 gr beef mince
1/4 cup butter
1/3 cup rice
1/3 cup onion
2 eggs
Fresh parsley
2 lemons
salt, pepper
Preparation
Wash the rice.
Chop onion and parsley.
Mix rice, onion, parsley, whites from 1 egg, salt pepper and lemon juice with the mince. Make mince balls.
Melt the butter.
Add the mince balls to the pot. Add warm water to cover and boil in medium heat.
Mix 2 egg yolks and remaining egg white with lemon juice and slowly warm by adding sauce from the boiling mix.
Mix with the rest of the food and move the pot to mix in the sauce evenly.