Excellent recipe from the island of Corfu, passed down from my grandmother. Quick and tasty.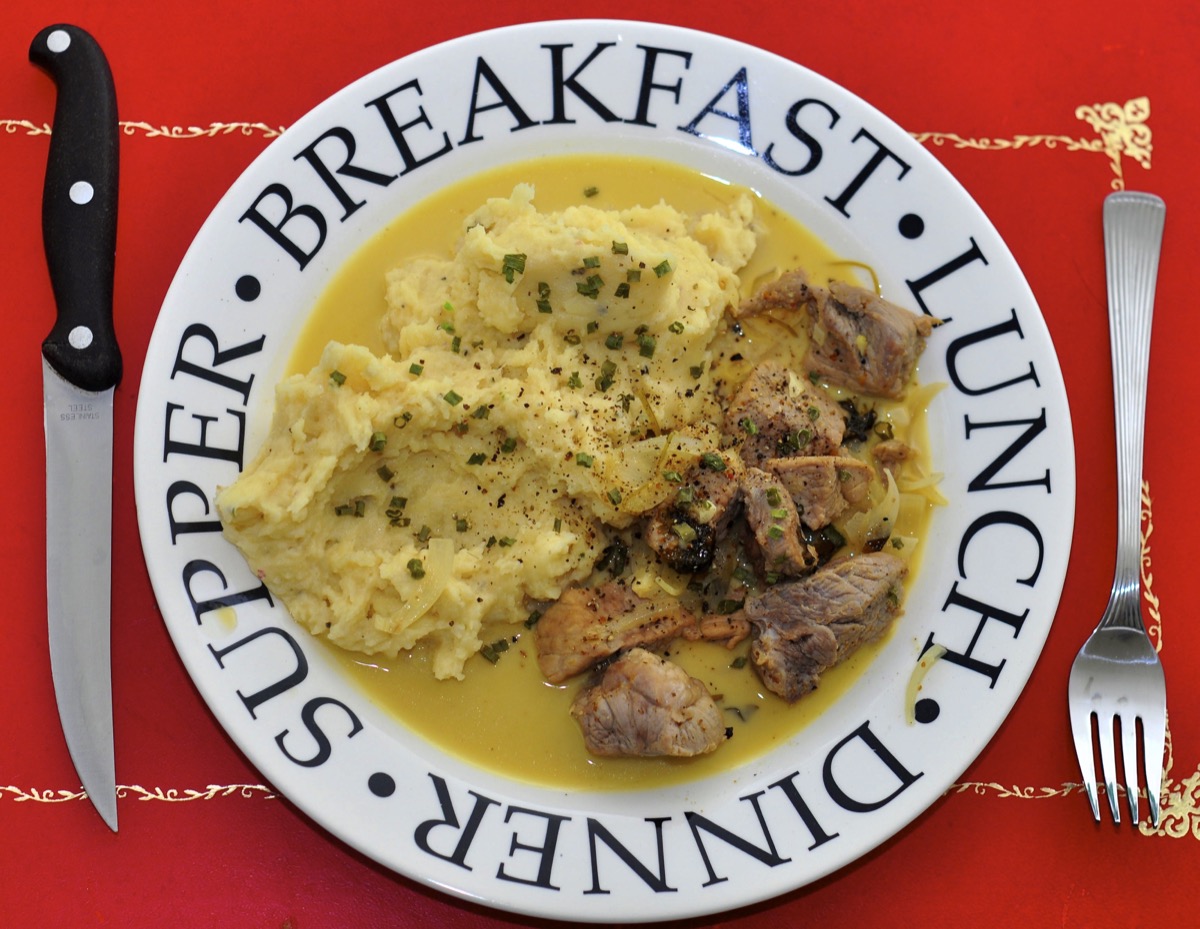 Ingredients
For the pork:
Pork pieces
Garlic
1 onion
Fresh parsley (lots!)
White cooking wine (Lambrini works well)
Olive oil
Freshly crushed pepper
Lemons
For the mash
Potatoes
Butter
Cheese (be adventurous)
Condensed milk
Soy sauce
Garlic
Freshly crushed pepper
Preparation
Start by boiling the potatoes.
Cut onions and garlic.
The pork can be cooked cut in pieces or as large fillets. In either case cover it with cling film and 'hammer' it with a pan. Brown in oil until the outside is cooked. Add onion, garlic, pepper and some parsley. Stir fry until some juices come out.
Before the juices run out, add the wine and close the lid. Simmer for a while.
While the meat simmers, add the mash ingredients into a bowl. Grate the cheese.
Squeeze the lemons and add the juice to the meat. Add the remaining parsley. Keep the lid closed.
Once the potatoes are done (10 min if cut in pieces), pass them through a collander and mash them in the bowl with the ingredients.
Serve the mash and the meat in the same plate. Sprinkle with pepper and chives.
Oink oink!