One more opportunity to include aubergines in your diet.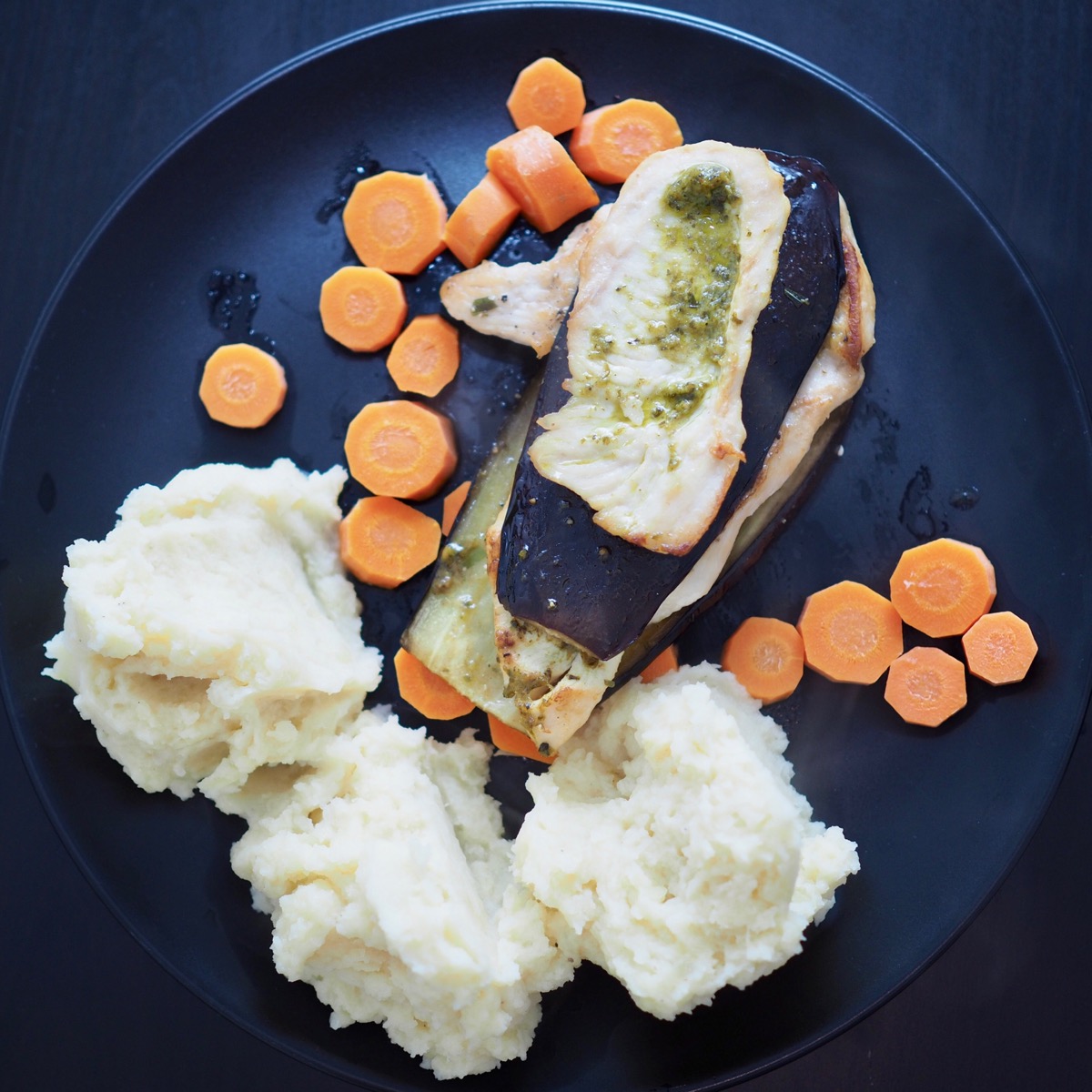 Ingredients
Two chicken breasts
1 aubergine
basil pesto
olive oil
rosemary
soy sauce, pepper
Preparation
Cut the aubergines in long thin slices. Use a paintbrush to spread olive oil and soy sauce on them, and bake in pre heated oven at 180 oC until they soften, about 15 min. Take out and pat on kitchen paper to absorb oil.
Cut the breasts in long thin slices. Lightly salt and stir fry in a pan for 2-3 min, until they acquire some colour.
Layer aubergine, chicken, aubergine, chicken slices in a baking tray, after having put pesto on the chicken. Put rosemary on top of the chicken.
Cover with aluminum foil and bake at 180oC for 12 min. Remove the aluminum foil and bake for a bit longer.
Serve with more vegetables.