A bit of effort to transform an already nice vegetable into a nice mix of vegetables.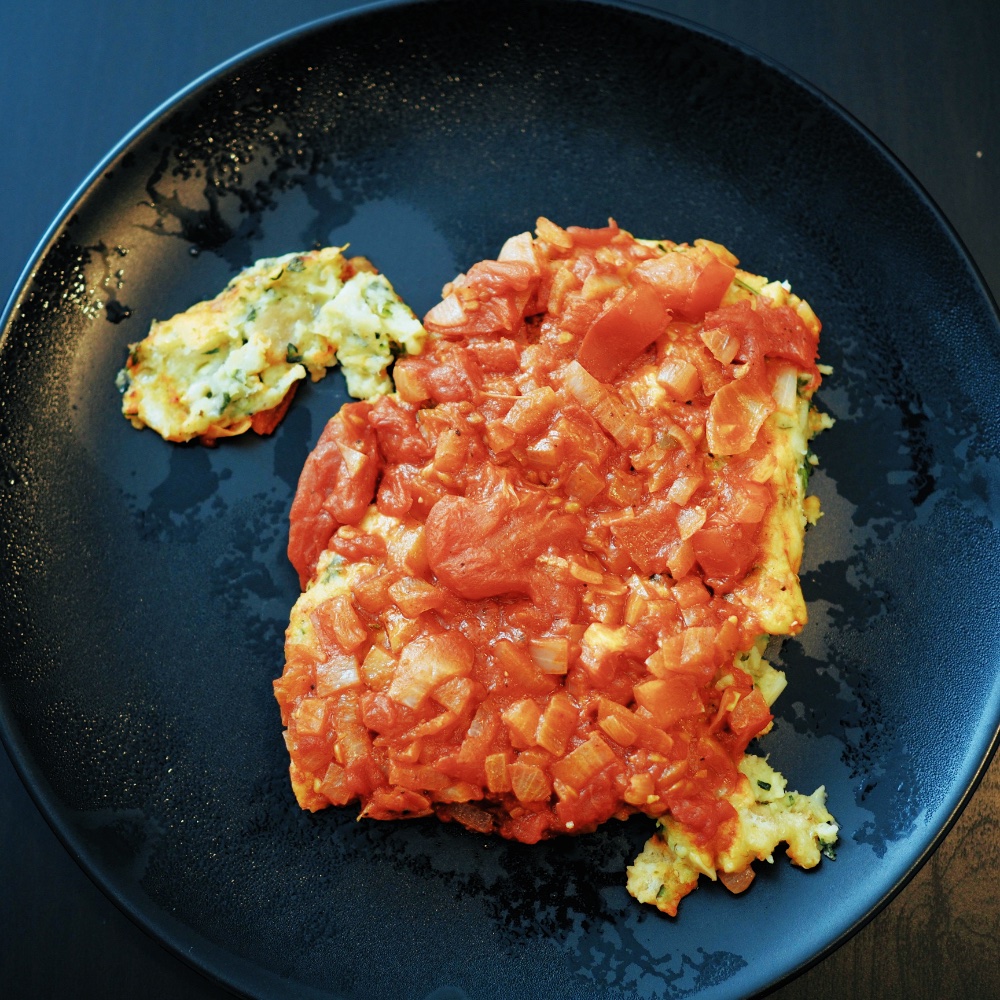 Ingredients
Patties
1 kg zucchini
3 Tbsp parsley, chopped
6 Tbsp breadcrumbs
3 garlic cloves, chopped
1 egg
3 Tbsp parmesan
salt, pepper
olive oil
flour
Topping
170 gr onion
olive oil
1 chopped tomato can
salt, pepper
Preparation
Preheat oven at 200 oC.
Wash zucchini and place whole on top oven shelf, with an oven dish below to gather anything that drops. Bake until tender (can penetrate with toothpick without resistance - maybe 30 min).
In the meantime make the topping: fry chopped onion until golden, add tomatoes from can, with their juice. Heat for 20 min.
Remove zucchini from oven and let cool down. Cut in pieces and put in colander to drain for 15 min. Squeeze more to remove excess water.
Combine zucchini with breadcrumbs, parsley, garlic, e gg, parmesan, salt and pepper in food processor.
Shape mixture into patties about 1 cm thick and turn them in flour.
Fry in preheated hot oil in a pan, one at a time. Turn them once, when they have formed a dark crust. Once fried on both sides, drain them on kitchen paper.
Put the patties in an oven dish and cover with the topping tomato sauce.