Lots of raw vegetables add to the summer freshness.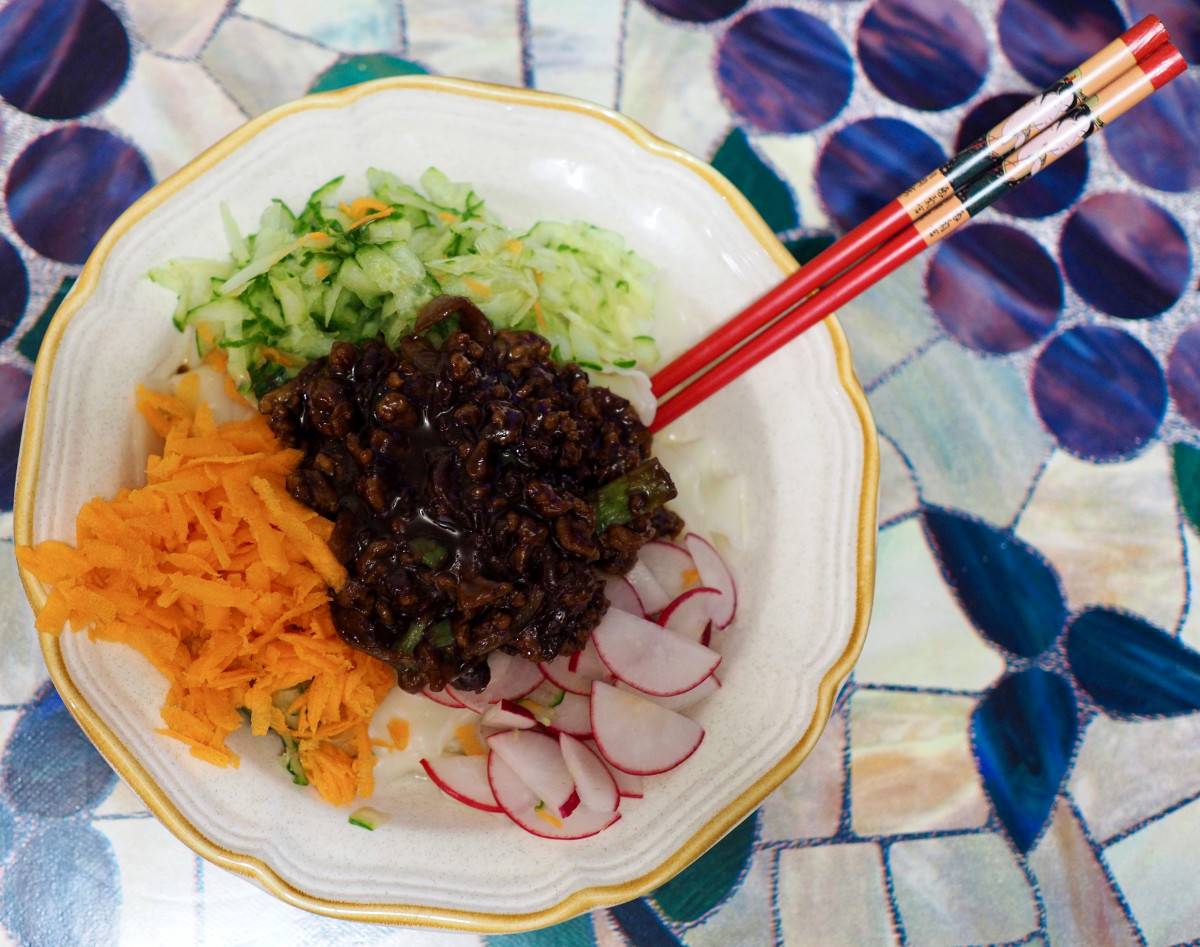 Ingredients
4 Tbsp dry yellow soybean paste
1 Tbsp sweet bean or hoisin sauce
300 ml water
Olive oil
1 star anise
2 spring onions, chopped
1 tsp ginger, minced
200 g pork mince
1 tsp Shaoxing rice wine
4 noodle nests
Use at least 3 of the following, all in thin slices
cucumber, in thin strips
radishes, sliced
carrot, in thin strips
cabbage
celery
beansprouts
fresh edamame
Preparation
Heat oil and add star anise, half spring onions and ginger. Add porc and wine and cook well.
Mix the two sauces with water and add to pan. Bring to boil and simmer for 20 min.
Thicken by boiling. Add the other half of spring onion.
Quickly boil the beansprouts and edamame beans and drain.
Order the raw vegetables and beans over noodles and add the porc in the middle. Mix and enjoy.