A summer meal, can be eaten hot or cold.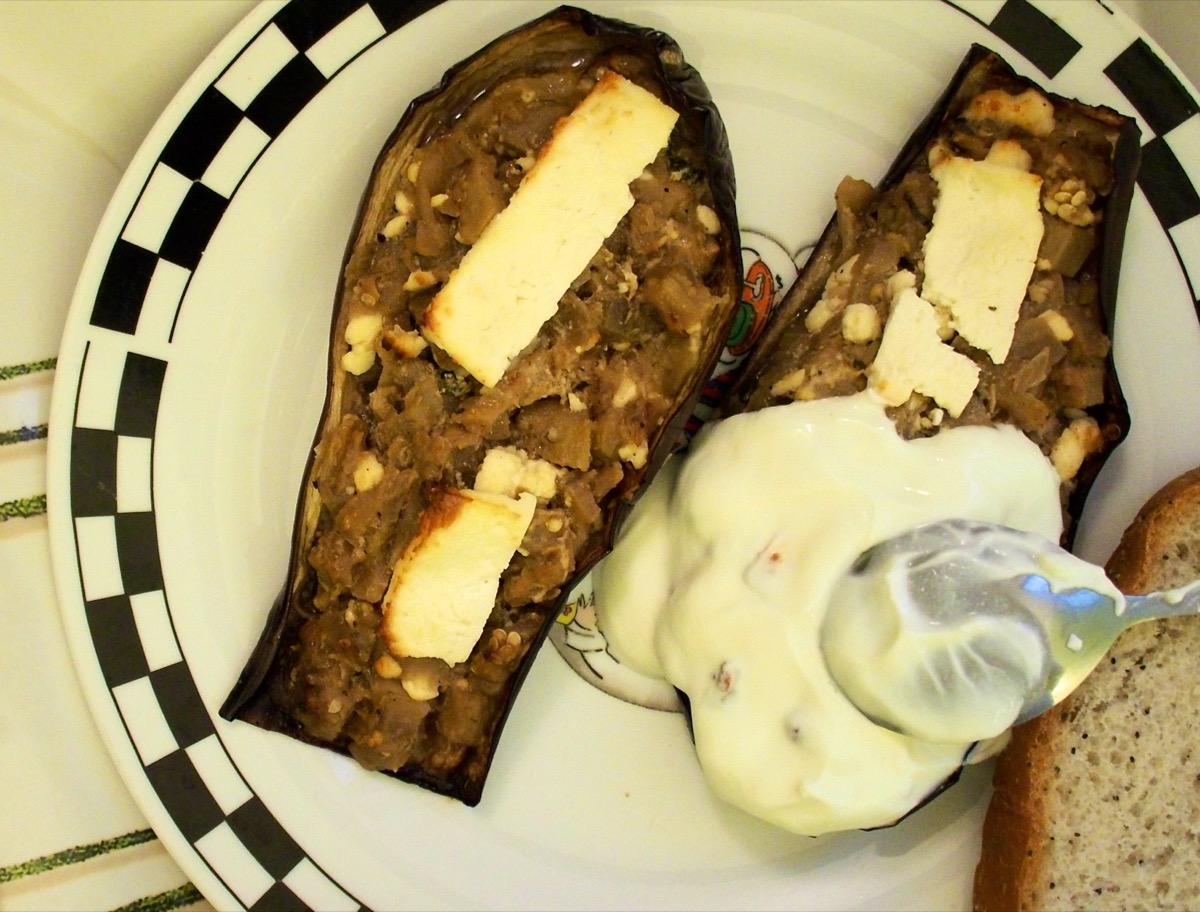 Ingredients
2 aubergines
1.5 onion
2 garlic cloves
Feta cheese
Olive oil
White wine
Sultanas
Spearmint (FRESH!)
Greek yogurt
Preparation
Cut the aubergines in half. Use a small knife to remove most of the inside into a bowl. Leave a 0.7 cm wall.
Paint the aubergine shells with olive oil on both sides. Put in the oven for 15 min.
Cut the onion and garlic into small pieces. Cut the inside of the aubergine into medium pieces. Lightly fry in olive oil, in the following order: onion, garlic and aubergine.
Add some wine and sultanas.
After it cooks for a while, add freshly cut spearmint.
2 min before taking off the fire, add feta cheese in cubes. There is no need to fully cook yet.
Add the stuffing to the aubergines from the oven. Add feta on top and return to the oven.
Once ready, add yogurt on top and serve.
Leftovers can be eaten cold.