Using a whole chicken ensures there is more flavour.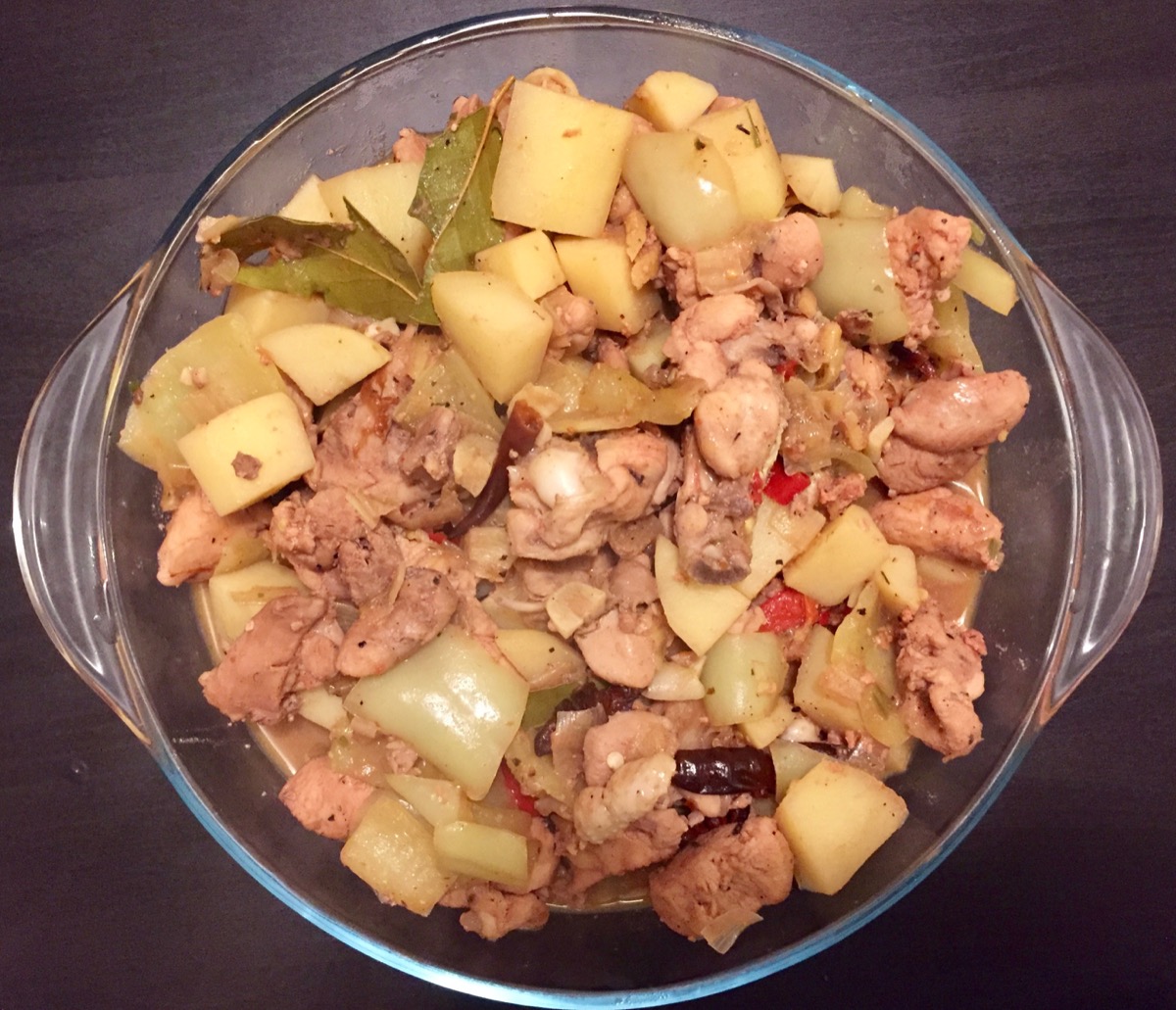 Ingredients
1 whole chicken, chopped into 1.5 cm cubes
3 Tbsp oil
3 star anice
1 cinnamon stick (or 1 tsp cinnamon powder)
5 bay leaves
6 slices fresh ginger
5 garlic cloves, roughly chopped
1 onion (or 3 spring onions)
1 Tbsp Sichuan peppercorns
6-10 whole dried red chilies (optional)
1 tsp sugar
3 medium potatoes, peeled and cut into bite-sized pieces
2-3 sweet peppers
2 teaspoons dark soy sauce
1 can of beer
2-3 spoons of chilly soy bean paste (or salty doufu paste)
Marinating mix
1 Tbsp soy sauce
2 Tbsp white wine (or Chinese Shaoxing wine)
1 tsp pepper and salt
Preparation
Marinate chicken pieces for 20 min.
Heat olive oil in a wok over high heat.
Stir fry sichuan pepper for 1 min, remove pieces but keep oil.
Add chiles, onion, garlic, ginger and soy bean paste and stir fry for 1 min.
And chicken and stir-fry until chicken is golden, 3-5 minutes.
Add one can of beer and bring to the boil.
Add bay leaves, anice, cinnamon, soy sauce, sugar, potato, sweet peppers.
Boil until the sauce thickens and potatoes are soft (15 min or so).