Brilliant fish taste explosion, from Greece.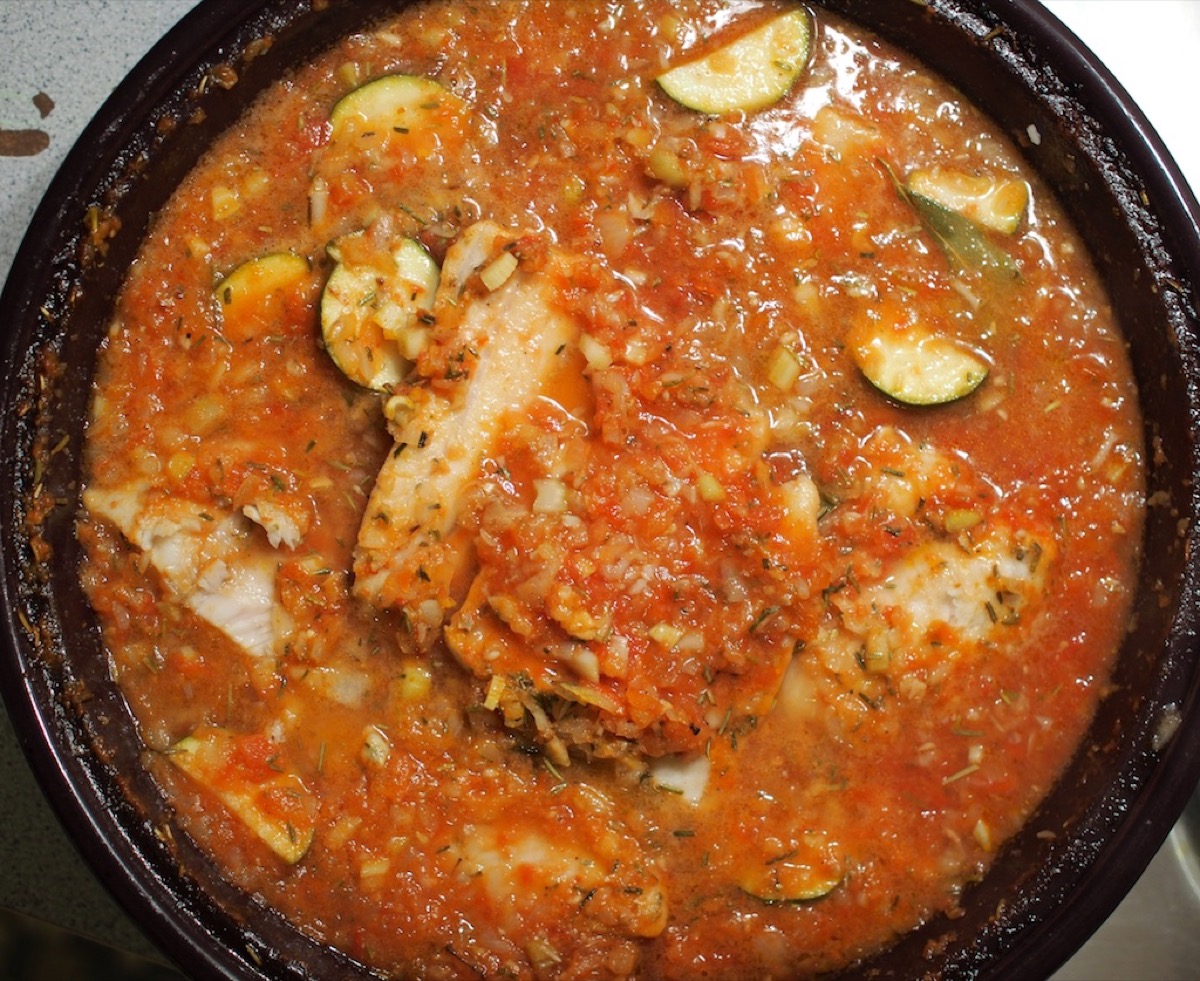 Ingredients
1-1.2 Kg Monkfish
2 lemons
1 kgr small onions (or regular small onions)
2 cups of tomatoes peeled and cut in cubes
5 garlic cloves
150 ml Extra Virgin Olive Oil
4 tbsp of white vinegar
300 ml wine (white or red)
1 tsp of rosemary
4 bay leaves
1 tbsp of oregano
5-6 allspice grains and salt
Preparation
Clean the fish thoroughly and place in a large bowl with lemon and water to tighten the meat until cooking.
Peel the onions and garlic and cut or food process them separately.
In a frying pan pour a large amount of olive oil and sauté the onions. Once they become transparent add the garlic cloves. After 1 minute add the tomato and stir until the sauce thickens, approximately after 6 minutes. Season and add the allspice, oregano, bay leaves and finally the rosemary.
Stir well and then add the vinegar. Turn off the heat and set aside to "relax".
Get rid of the lemon water and place the fish in a clean baking pan. Pour the onion sauce on the top and all around the fish. Add the wine.
Bake in a preheated oven for approximately 1 hour at 180oC.
By mistake I kept the lemon (without water), and the dish could have used more cooking, but served with rice it had a lighter summery flavour to it.