A royal treatment for simple pasta.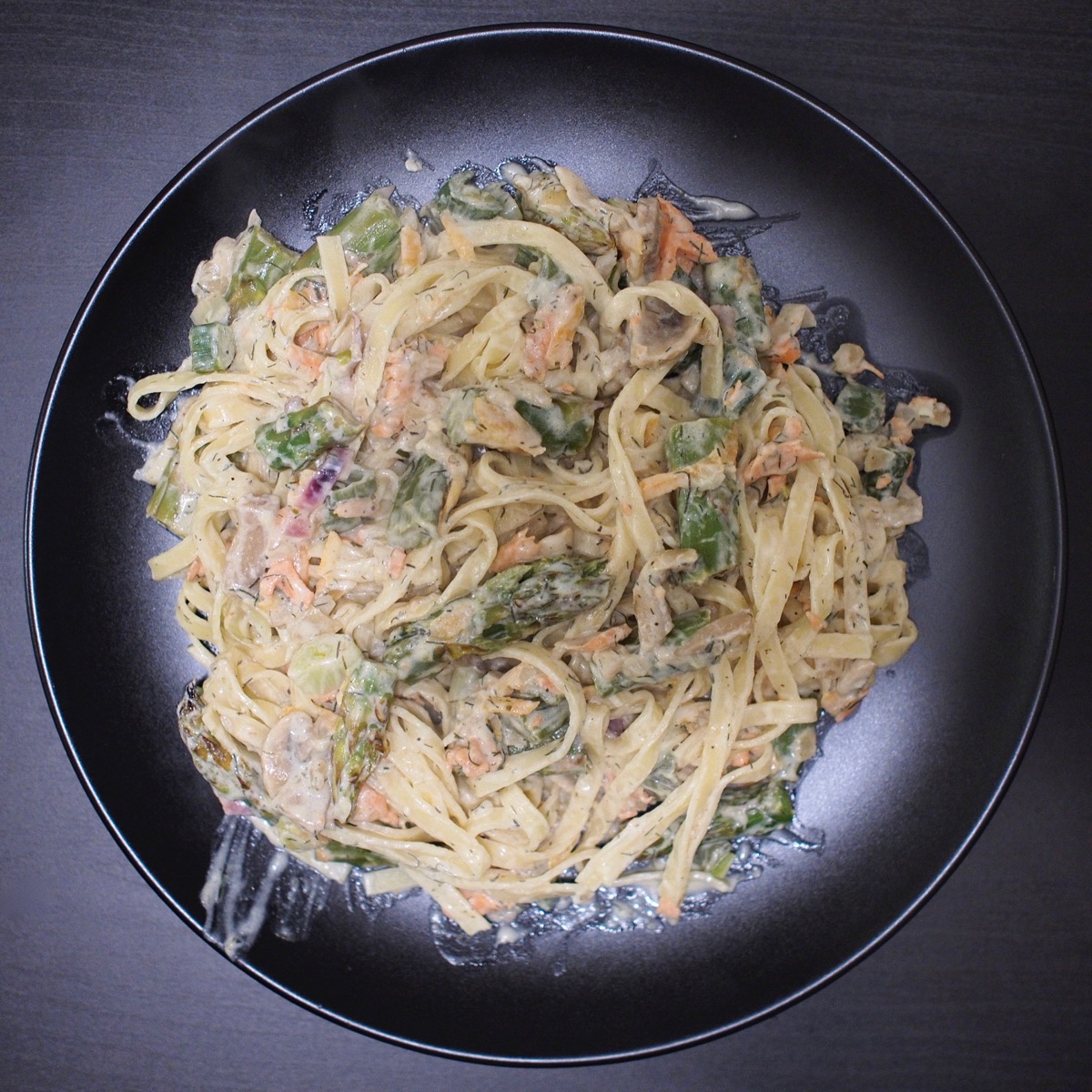 Ingredients
Smoked salmon
Dill
Asparagus
Mushrooms
1 onion
dill
garlic cloves
Mascarpone cheese
White wine
olive oil
Lemon juice of two lemons
salt, pepper
Preparation
Put the asparagus in the oven at 200 oC and cook until slightly burned. This step takes the longest time so start early.
Wash and cut the mushrooms in small slices. Push in water until they absorb it and drain them.
Food process the onion and garlic.
Stir fry the onion, garlic and mushrooms. Before they burn, add the white wine.
Hopefully the asparagus is ready by now. Remove from oven, cut in bitesize slices and add to the sauce.
After 5 min, add the salmon, dill, salt and pepper.
After 5 min add mascarpone and lower the heat. Add the lemon juice.
Let cook until all ingredients tie together.
Mix with freshly cooked pasta and serve with extra cheese.