Almost fast-food in its simplicity, the vinegar balances the rosemary.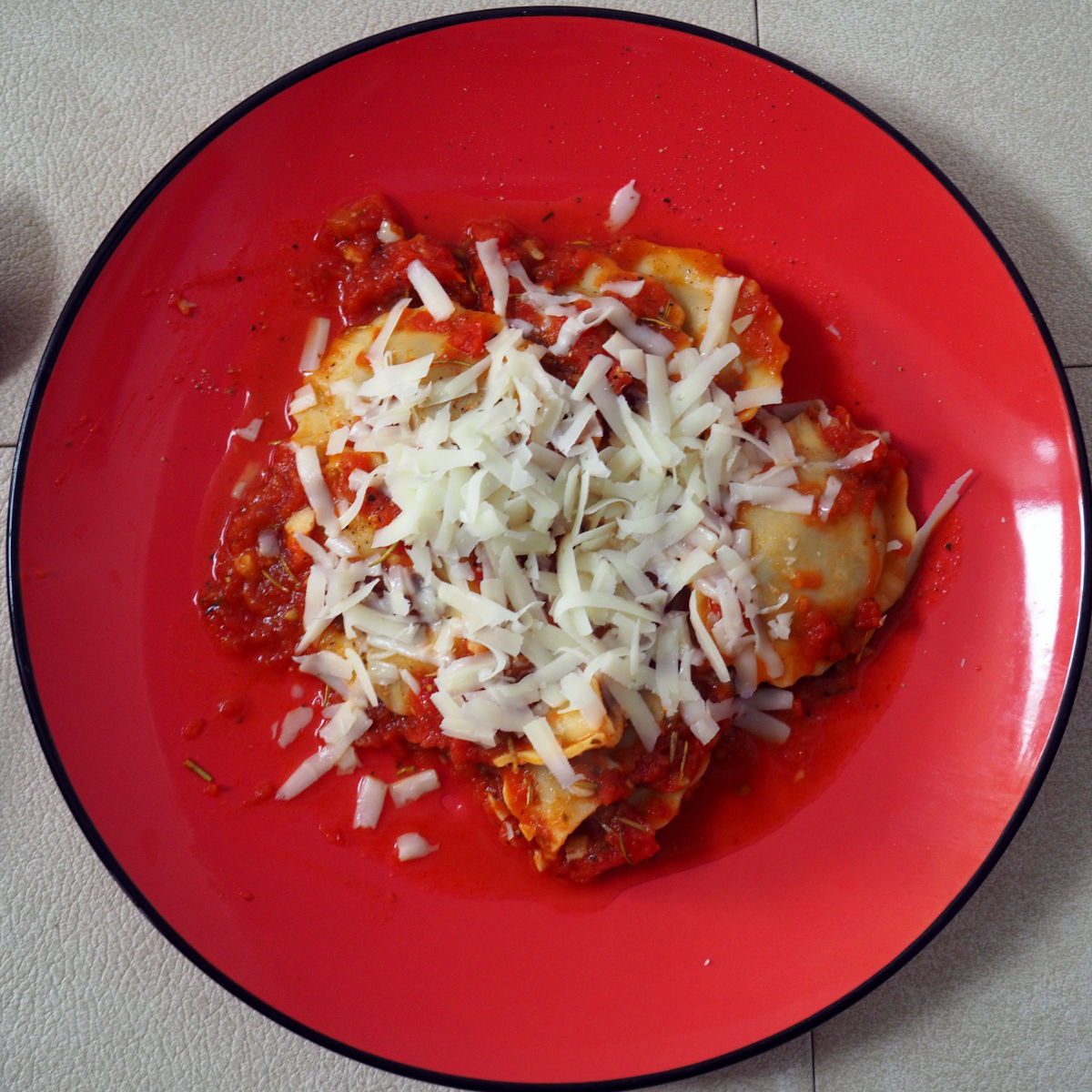 Ingredients
8 Tbsp olive oil
4 garlic cloves, thin slices
2.5 Tbsp rosemary, small pieces
1 tomato can
1 tomato
salt, pepper, soy sauce
3 Tbsp balsamic vinegar
grated parmesan cheese
Preparation
Incompletely food process tomato and tomato can.
Put oil and garlic in pan, and heat over medium fire.
Once noisy, add tomatoes and boil for 10 min, with occasional stirring. Add salt, pepper and soy sauce.
Boil pasta. Once ready, dry and add to sauce.
Stir in sauce for 1 min. Add balsamic vinegar, mix and cover.
Serve immediately with parmesan cheese.