The cheese quality determines the outcome.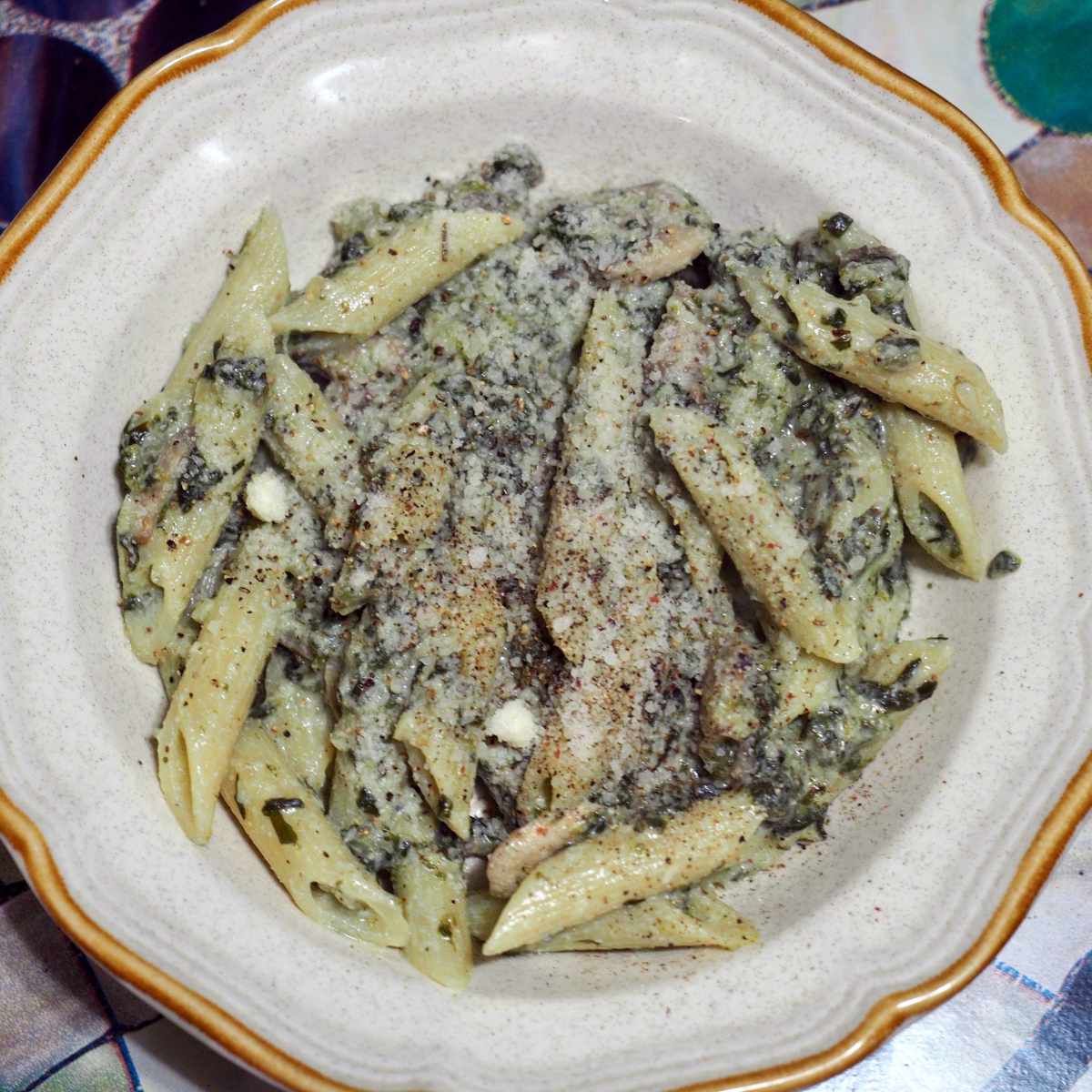 Ingredients
Ricotta cheese
Mushrooms
Spinach
1 onion
garlic
Olive oil
White wine
Salt, pepper, soy sauce
Parmesan cheese or blue cheese
Your favourite pasta
Preparation
Cut mushrooms, press in water and drain. The water they absorb helps in cooking them and extracting more flavour.
Food process onion and garlic. Stir fry until aromatic.
Add mushrooms. Fry until they reduce in size.
Before the mixture runs out of water, add spinach. Once it reduces in size, add wine and cover.
Add the ricotta cheese, mix to melt and lower the fire. Add your favourite cheese (parmesan?) along with salt, pepper.
Mix with boiled pasta and it is ready!