Another good that goes great with mashed potato.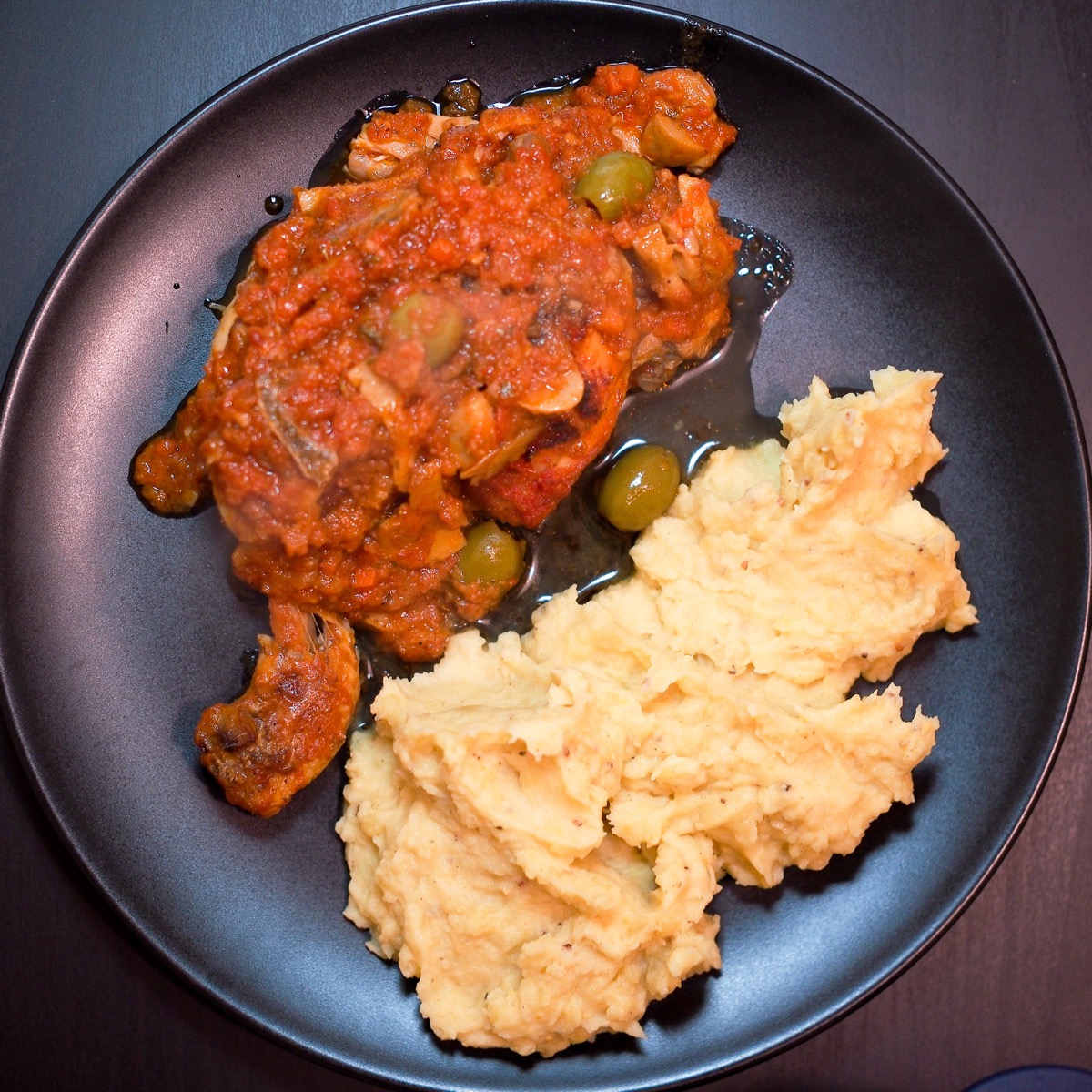 Ingredients
4 chicken legs
2 tomatoes
1 tomato can
Wine
1-2 onions
0.5 garlic
salt, pepper, soy sauce
Green pitted olives
Mushrooms
Spices (chilli, cinammon, oregano)
Olive oil
Preparation
In the food processor, process garlic and onion.
Start frying them, and process the tomatoes and tomato can. You can add peppers too in the food processor, if you have them.
Add the chicken legs to colour the outside. This is the time to include your favourite spices.
Cut the mushrooms and add to fry.
Once almost burning, add wine and cover. Simmer for a bit.
Add processed tomatoes, and lower fire once it is boiling again.
Cook at medium heat, if possible transfer to the oven.
Nest served with rice or mash potato.