Slow cooked to redness.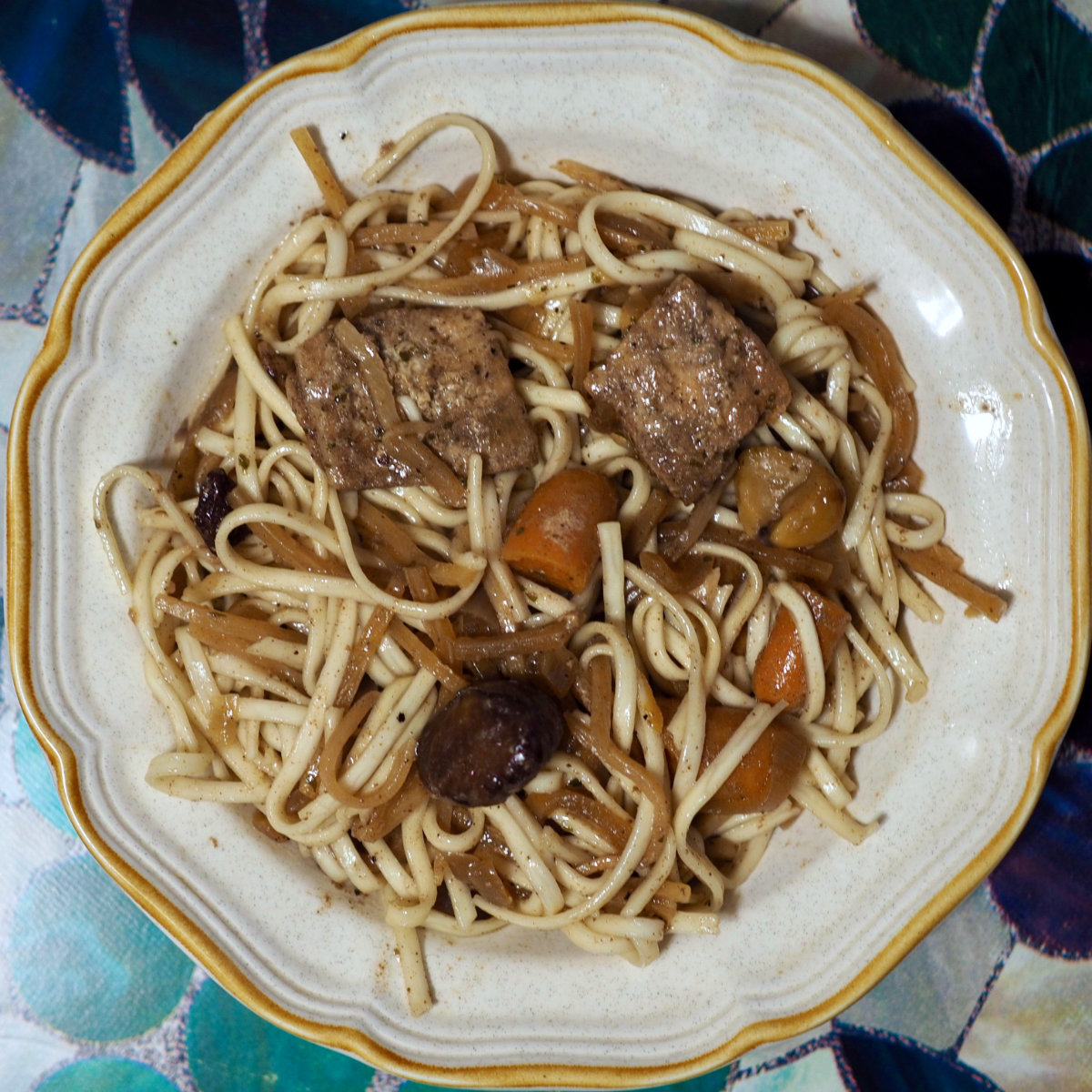 Ingredients
1 leek, long thin slices
1 cup soy sauce
6 Tbsp Shaoxing wine
0.25 cup ginger, long thin slices
2 Tbsp sugar
3 garlic
carrot slices
1 Tbsp cinnamon
1 star anise pod
5 porc pieces, cut into 4 pieces each
2 cup roasted peeled chestnuts
2 Tbsp rice vinegar
spring onion for garnish
Preparation
Mix everything in tajine and make sure the meat is evenly distributed. Add the chestnuts on top.
Cover and cook on low heat until the pork falls apart (5 to 7 hours).
Discard the star anise pod and stir in rice vinegar.
Sprinkle with spring onion and serve with rice.