Who knew you can make such a nice dish with so simple ingredients?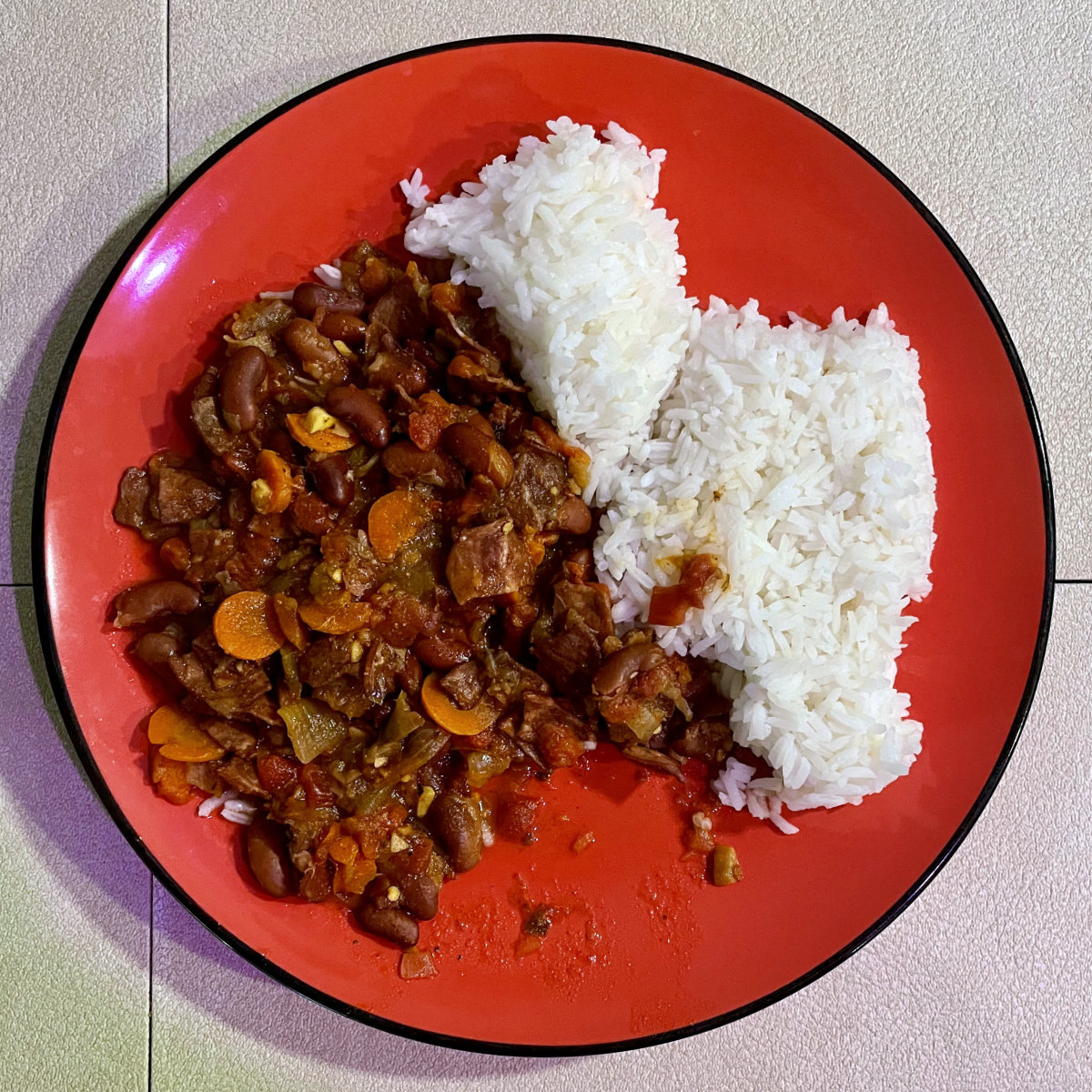 Ingredients
1 Tbsp vegetable oil
1 ham of sausage
1 onion, diced
1 green pepper, diced
2 celery, diced
2 Tbsp tomato paste
3 garlic, minced
1.5 tsp Cajun seasoning
half bag soaked red beans
chili flakes
1 bay leaf
salt, pepper, soy sauce
fresh parsley
Preparation
In Dutch oven, stir fry sausage and set aside when ready.
Repeat with onion, pepper and celery.
When ready, add tomato, garlic and seasonings.
Add red beans, chili, bay leaf and sausage. Season with salt and pepper. Boil and put in oven.
Cook for 1h at 180oC, turn heat off and leave in. The longer the better.
Serve with fresh parsley.