An exotic recipe that is very easy to make, compared to the taste of the final outcome.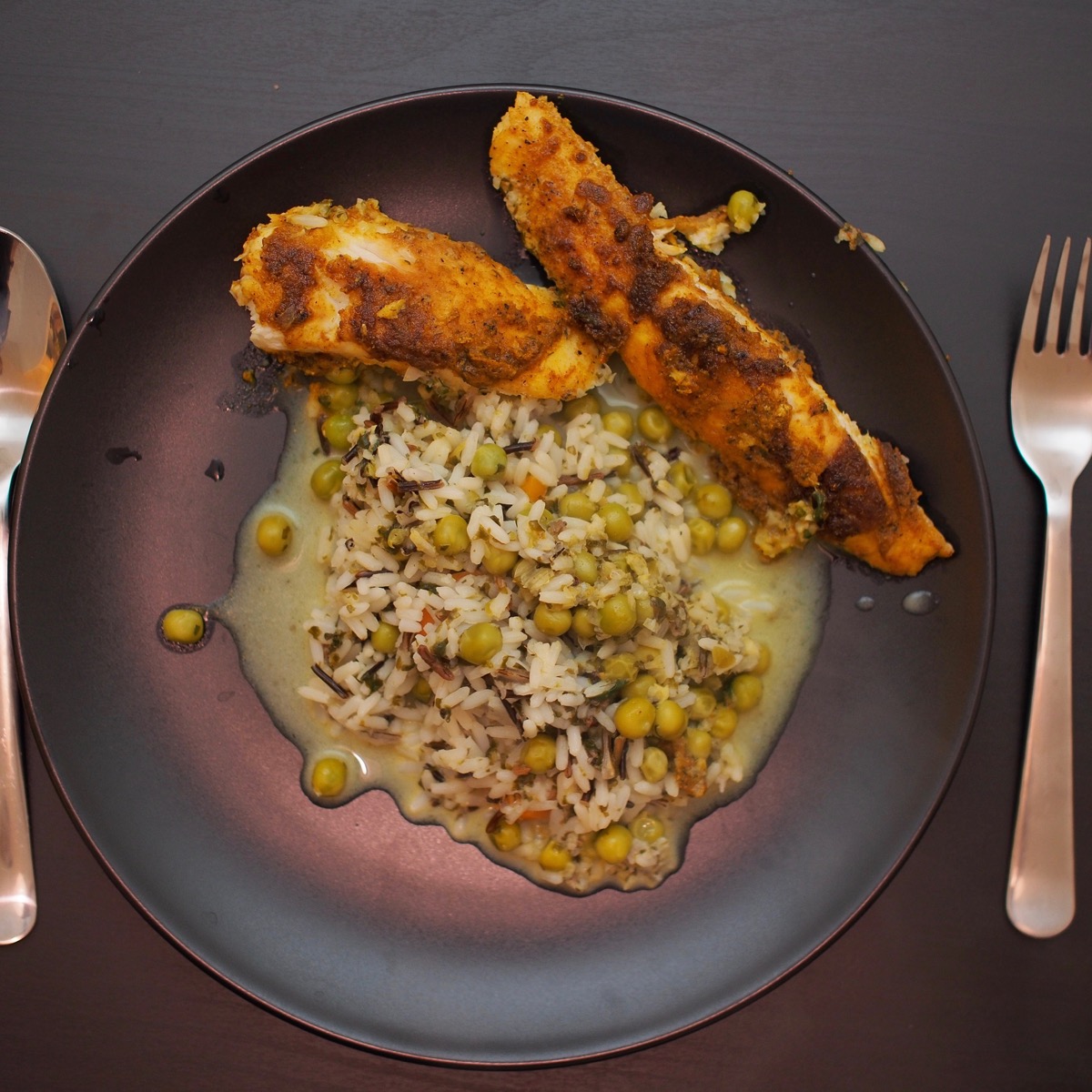 Ingredients
Fish fillets
Curry powder
Olive oil
Soy sauce
Coconut milk
Spring onions, garlic
Chillies
3 lemon juice
Frozen spinach
Frozen carrot or peas
1 cup rice
Coriander leaves
Preparation
Put rice, spinach, peas, carrots pieces in a pot and heat up to boil. Add salt, pepper and a bit of butter.
Press the fish fillets from both sides on curry powder.
Fry in olive oil and keep on a plate.
Process the coconut milk, spring onions, chillies, coriander leaves and garlic with a food processor.
Drain the rice mix (even if not completely cooked) and mix with the coconut milk mix in an oven dish.
Add the fried fish on top, cover and bake in the oven for 40 min.