Make up your own based on leftover stuff!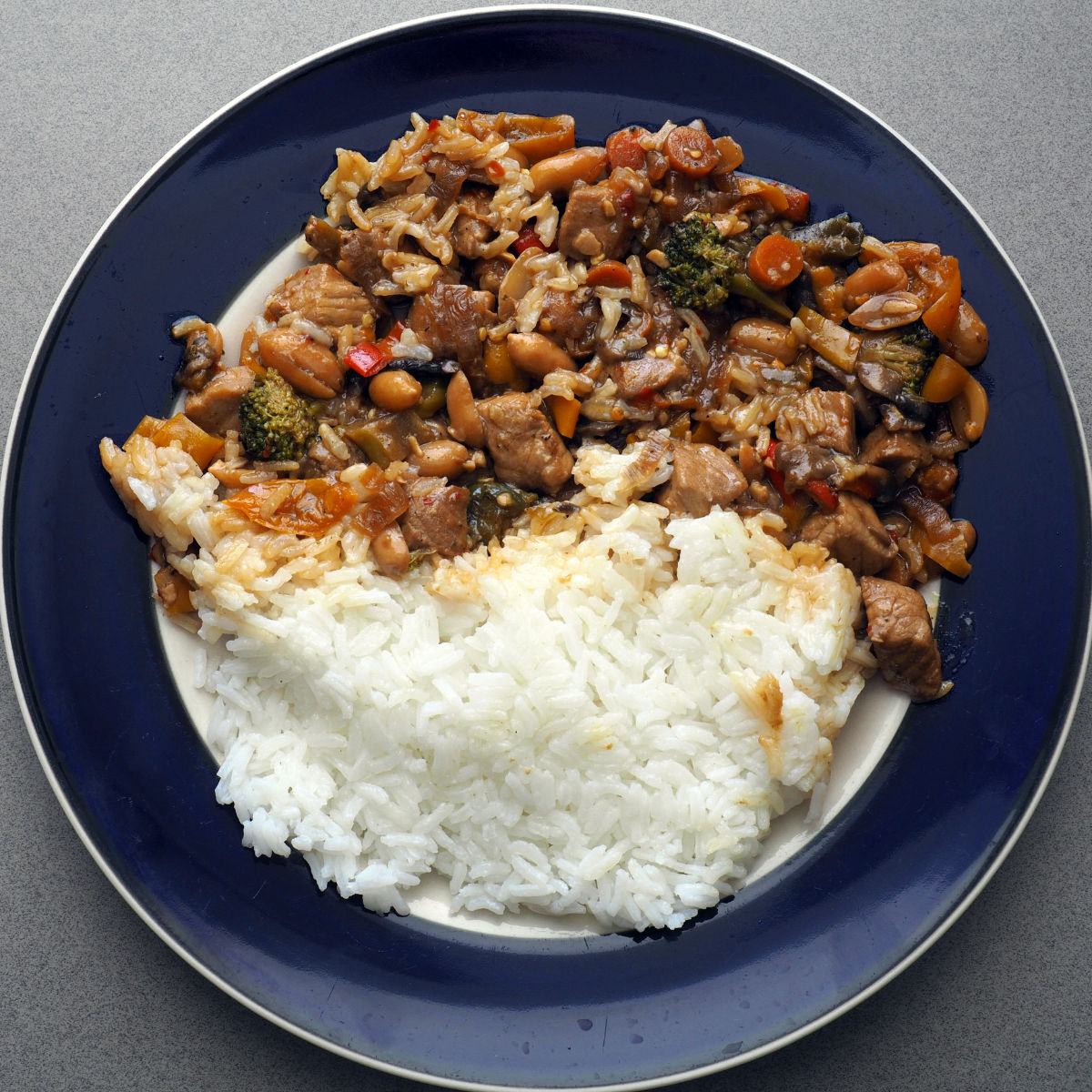 Ingredients
1 carrot, slices
mushrooms, slices
1 pepper, slices
3 garlic, slices
0.5 onion, slices
sichuan soybean paste
sweet bean paste
salt, pepper
chilly flakes
peanuts
Marinade
2 Tbsp light soy sauce
1 tsp sugar
0.5 tsp cornstarch
1 clove garlic (minced)
pork, in strips or cubes
Preparation
Mix all marinade ingredients, and keep in fridge for 1 h prior to cooking.
Stir fry pork in oil for 10 min, set aside.
Stir fry garlic and onion for 2 min. Add vegetables and cook for 10 min.
Add sichuan soybean paste, sweet bean paste, salt, pepper, chilly flakes, peanuts. Cook for 5 min.
Mix back the pork, stir for 2 min and serve with rice.