An experimental variation, necessary when you have run out of Chinese spices.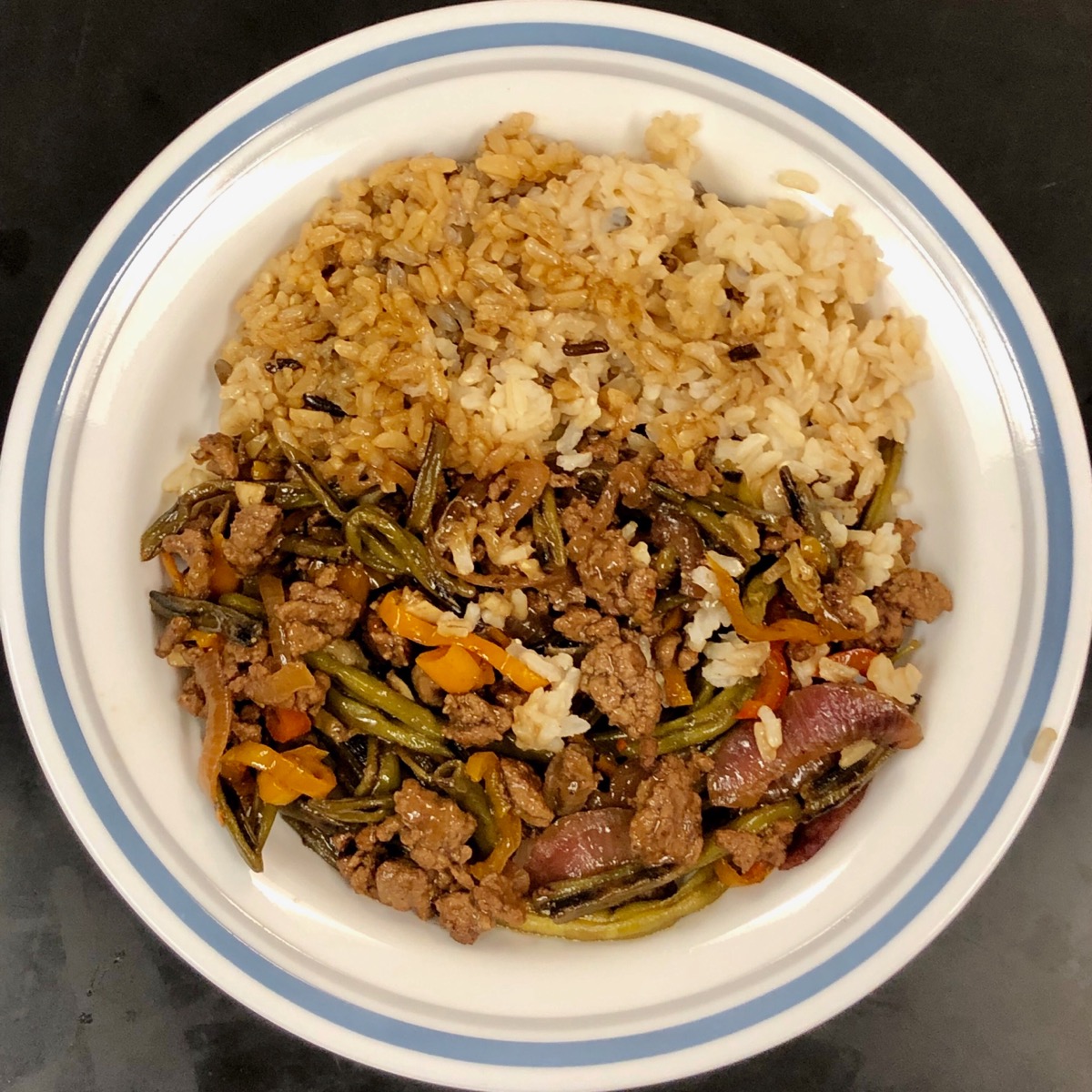 Ingredients
3 Tbsp soy sauce
1.5 Tbsp sugar
3 Tbsp balsamic vinegar
5 Tbsp white wine
1.5 Tbsp flour for thickenning
salt, pepper
chilli powder
peppers, in strips
1/2 red onion
200 gr beef mince
400 gr frozen green beans
2 garlic cloves
Preparation
Dry green beans well on paper towels.
Mix all the liquids to prepare the sauce.
Heat 2 Tbsp olive oil. Once hot stir fry the beans until brown and shrunk. Remove from pan.
Heat 1 Tbsp olive oil. Add Onion, garlic, minced beaf and stir until cooked.
Mix in beans and add sauce.
Enjoy!