The Indian version of Green curry.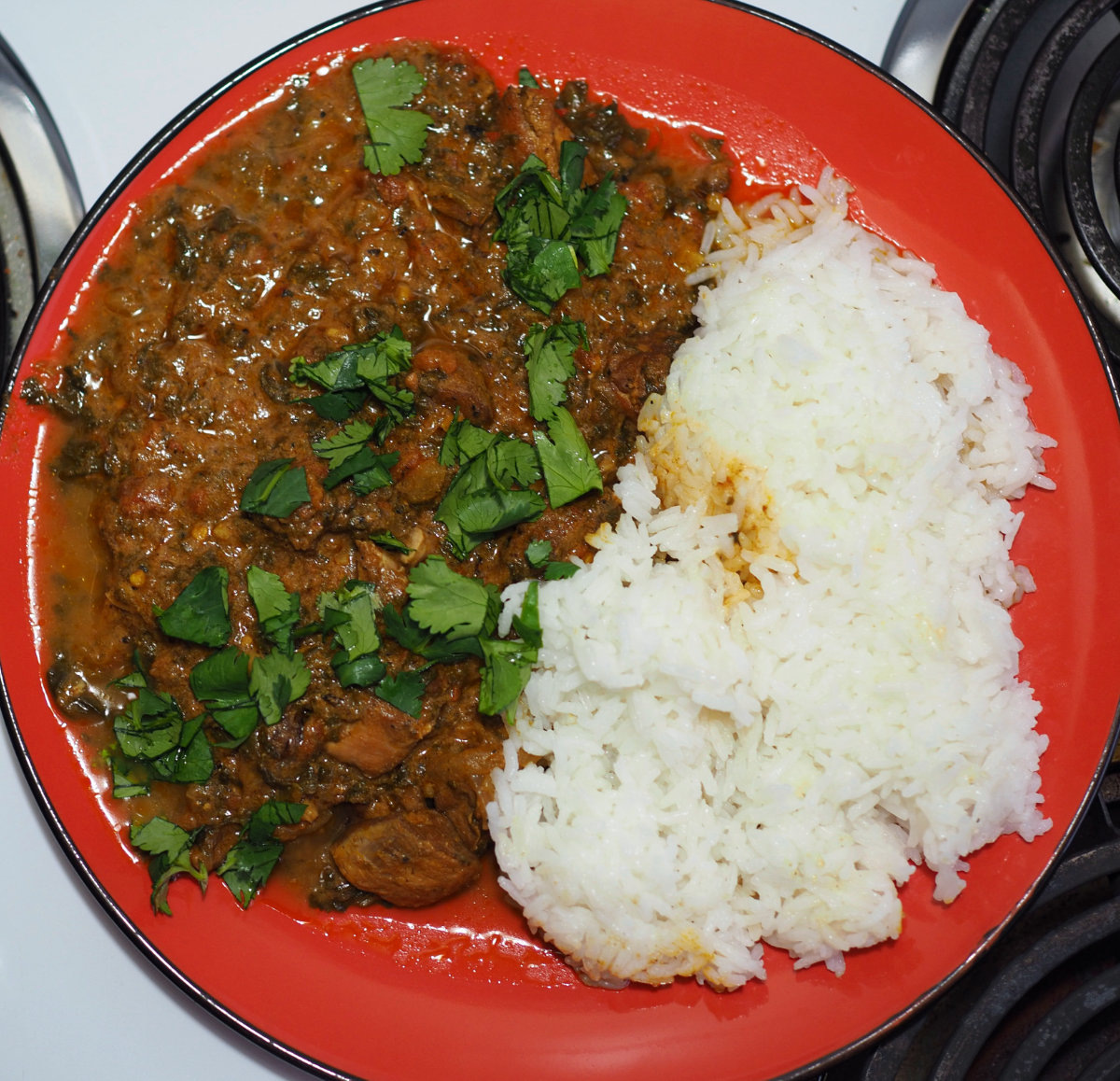 Ingredients
1 can of spinach
chicken or beef in cubes
1 onion, thin slices
2 garlic
ginger
1 Tbsp ground cumin
2 Tbsp ground coriander
1 tsp turmeric
1 tomato can
3 chillies
Greek yogurt
1 tsp cinnamon
salt, pepper, chilli powder
3-4 tsp garam masala
Preparation
Mix chicken with all powders and let sit for 30 min.
Stir fry chicken. Once it gets colour, add food processed onion and garlic.
Add tomato can and spinach and mix well. Cook in oven for 1 h at 180 oC, and let cool down slowly.
Before serving, mix in yogurt.