Light, healthy and easy to make, especially if frozen fish is used. The creaminess depends on what proportion of the soup is goes through a food processor, once cooked.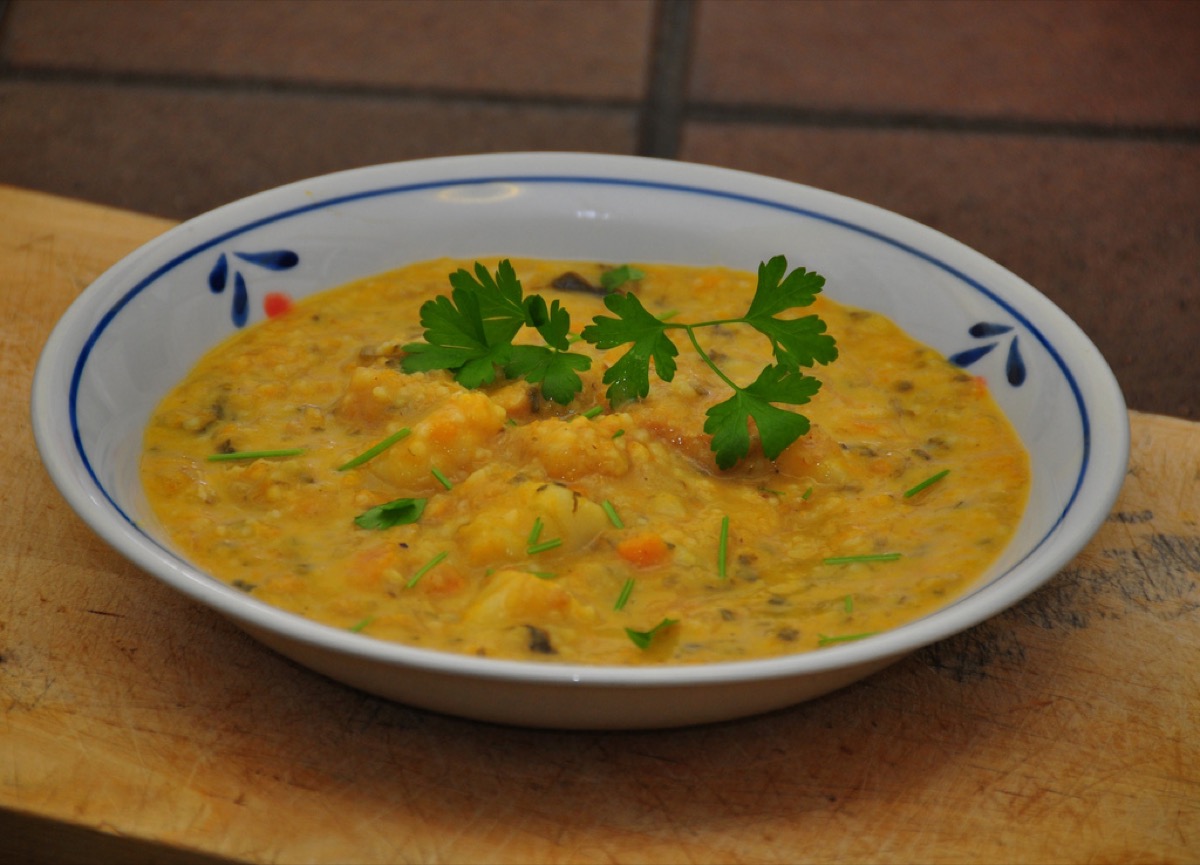 Ingredients
Tomatoes
Carrot
Potatoes
Parsley
Fish (tried with Haddock)
A bit of rice or couscous
Olive oil
Optional
Lemons
Eggs
Rice or couscous (a bit)
Preparation
Start by chopping and boiling the vegetables. The main ones are parsley, carrots and potatoes, but feel free to add your own.
Cut the fish to large pieces and add to the soup. The fish should cook within 20 min.
When everything is almost ready, remove many vegetables, pass them through a food processor and add them back to the soup.
You can add a bit of rice of couscous at this stage.
The soup becomes richer by adding lemon and egg. The key is to add those slowly. Take the soup off the heat source. Scramble an egg and add the juice of lemons. Once done, add the liquid part of the soup very slowly in small quantities to the egg mixture. The idea is to slowly heat the egg, because if it is done fast it will turn into omelette.
Once most of the liquid is mixed in, pour everything back to the soup. Add fresh parsley and pepper, and serve.