No fish involved, despite the name.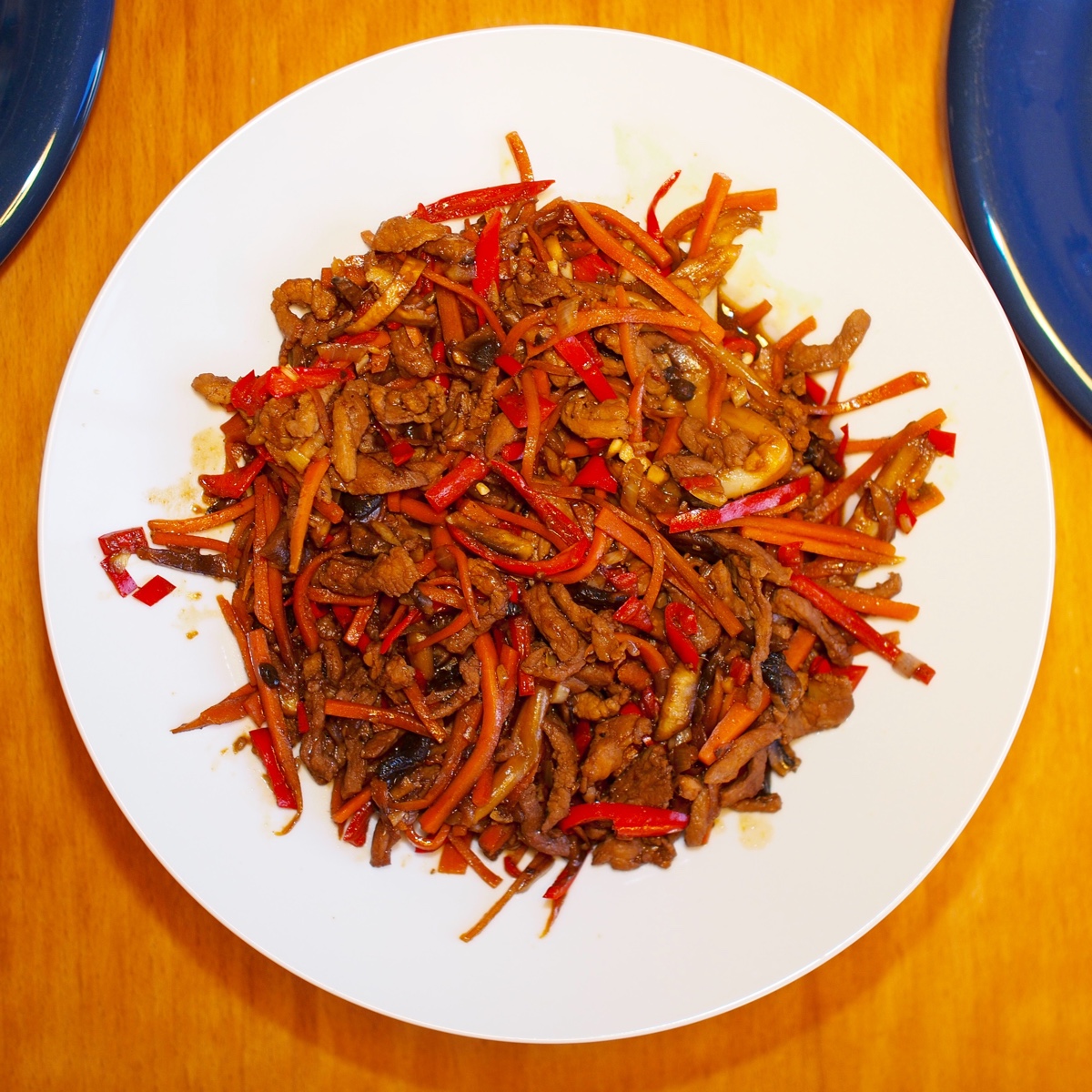 Ingredients
lean pork 500 gr, julienned
2 Tbsp vegetable oil
green (red) chilly pepper 2-3, julienned
carrot 1-2, julienned
bamboo root (or asparagus) 250gram,julienned
black fungus (or mushroom) 100 gr julienned
Mix with pork
1/2 Tbsp sherry (or dry white wine)
1 Tbsp soy sauce
1 Tbsp starch
1.5 Tbsp water
Fragrant mix
1 tsp chill paste
1 Tbsp green onion, minced
1 Tbsp ginger, minced
1 Tbsp garlic, minced
Finishing sauce
1/2 Tbsp sherry (or dry white wine)
1/2 Tbsp white vinegar (or balsamic vinegar)
1.5 Tbsp soy sauce
2.5 Tbsp water
1 tsp sugar
1 tsp starch
dash sesame oil (optional)
Preparation
Combine the pork and 'mix with pork' ingredients in a bowl.
Combine the ingredients for the finishing sauce in a bowl and set aside.
Heat 1 tbsp oil in a high-sided frying pan or wok on high heat. Add the pork when the oil is hot and sauté until pork is cooked.
Remove the pork from the pan (reserve in a bowl).
Heat another tbsp of oil in the same pan and when hot, add the fragrant mix and sauté for a few minutes until fragrant.
Add the water chestnuts and wood ears and stir-fry for a minute more.
Add the pork to the pan and continue to stir-fry.
Add the finishing sauce and stir until it thickens. Remove from pan and serve hot.