Turn fishy smell into an aromatic complement to rice!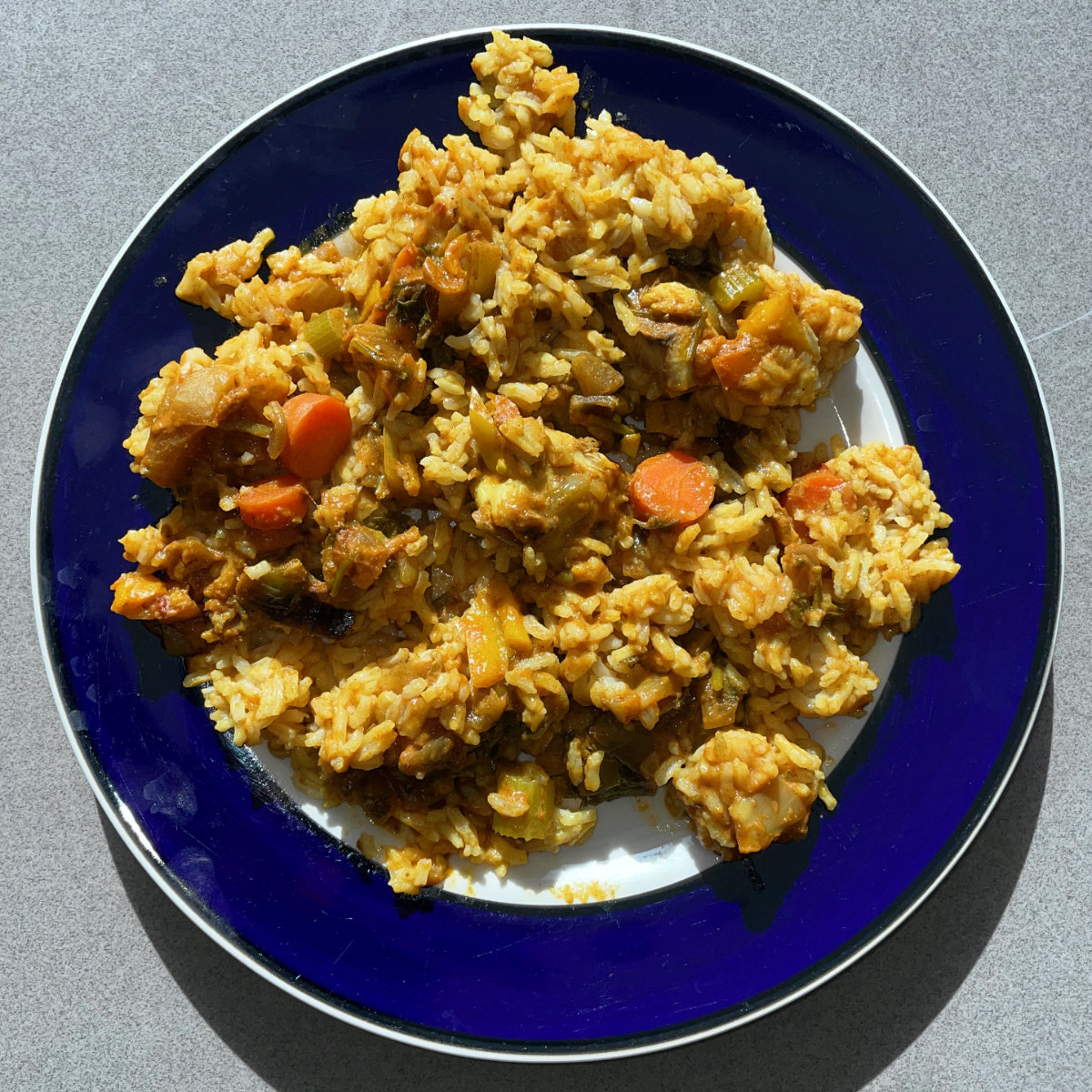 Ingredients
Marinade
500 gr fish fillets
1/4 Tbsp ginger
1/4 Tbsp garlic
chilly flakes
1st fry
oil
0.5 tsp cumin
2 onions, sliced
0.25 Tbsp ginger
0.25 Tbsp garlic
2 tomatoes, chopped
1 tsp chilly powder
0.25 tsp turmeric
1 can coconut milk
Sauce
oil
1 green chili
1.5 tsp garam masala
soy sauce, salt, pepper
Preparation
Marinade fish for at least 30 min.
Stir fry the fish until the raw smell disappears. Set aside.
Stir fry cumin, add onion and saute until golden.
Add ginger and garlic ans saute for 30 sec. Add tomatoes.
Add coconut milk, chili powder and turmeric.
Cool down and add to blender. Blend until smooth.
Stir fry green chili. Add paste and garam masala and fry.
Add water and bring to boil. Cook until oil surfaces and sauce thickens.
Add fish and cover until fish bulges, which means it is ready.
Add coriander leaves.