Done properly, it should convince Italians that pasta and chicken can go well together.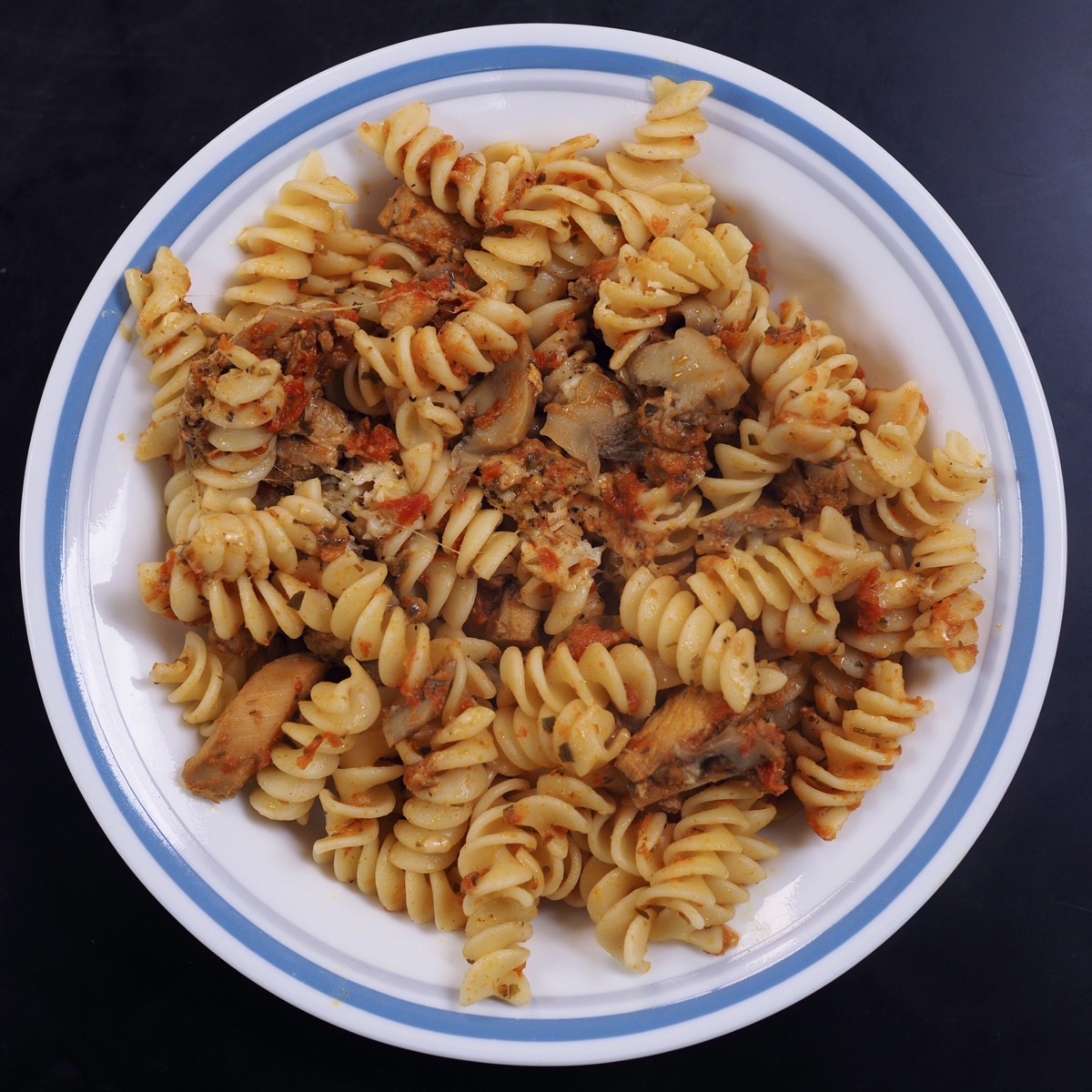 Ingredients
Chicken
Tomatoes, passata or can
1 onion
Garlic
Mushrooms
Cooking wine
Olives
Olive oil
Tarragon, cinnamon, chilly powder
Preparation
Cut the chicken and onion in thin slices. Half frozen chicken is very easy to cut thin. Cut the mushrooms in long pieces.
Optionally can put the tomatoes, garlic, cinnamon and chilly powder through a food processor. If this is not possibnle, finely chop the garlic.
Stir fry the chicken in a bit of oil. Once almost cooked, add the mushrooms and taragon. Stir fry more.
Add onions. Once the food starts burning, add the wine, stir and cover for 5 min.
Add pasata, garlic, chilly powder, cinnamon. Add a bit more oil. Cover and stir occasionally.
Two minutes before serving, add some (destoned) olives.
Serve with cheese and freshly crushed pepper.
Benicimo!