Chicken and lots of spices.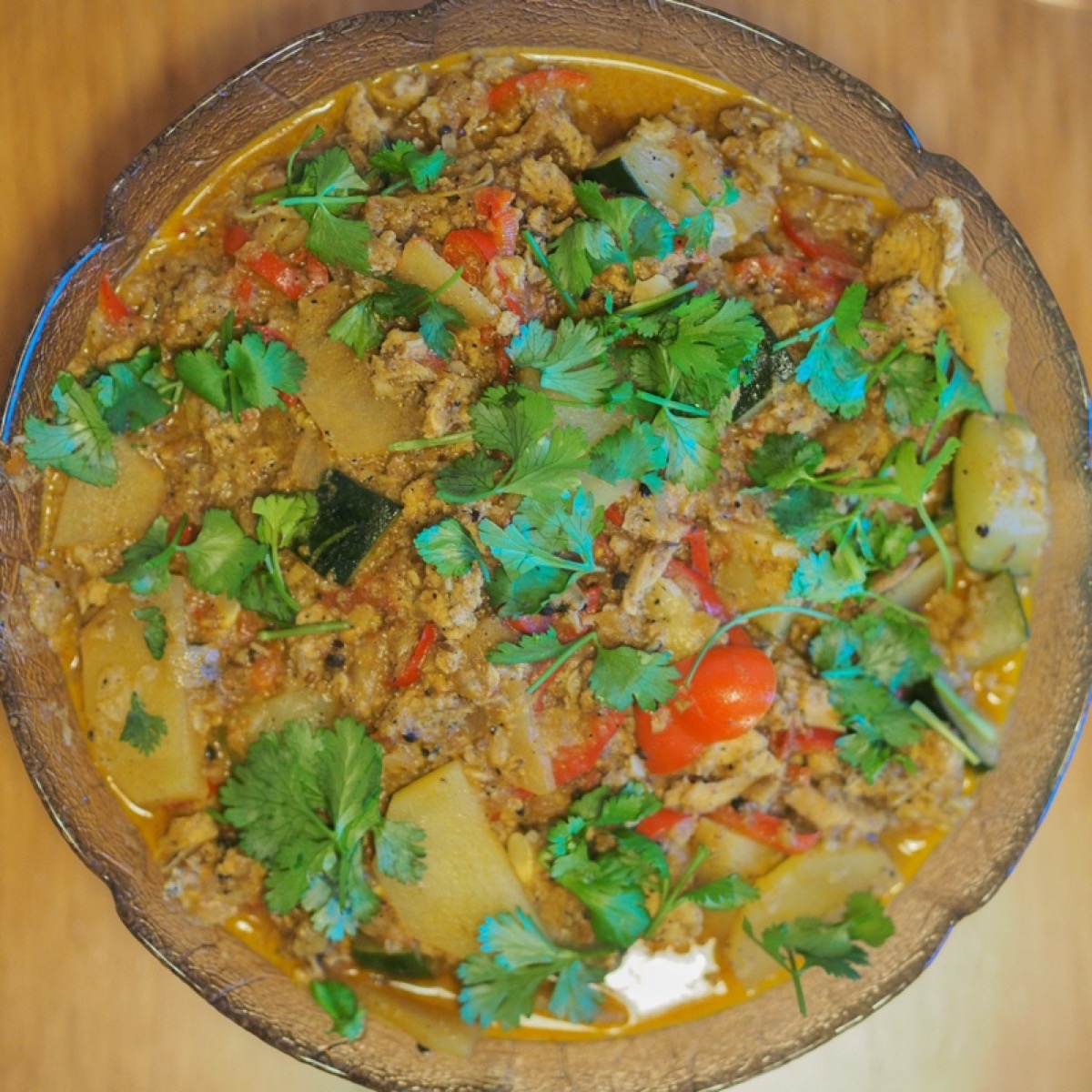 Ingredients
500 gr chicken
2-3 peppers
75 ml oil
150 gr onions
100 gr tomatoes
2 gr cinnamon sticks
2 gr cloves
2 gr cardamon
5 gr cumin
2 gr curry leaves
10 gr turmeric powder
25 gr coriander leaves
Paste
100 gr onions
50 gr ginger
50 gr garlic
50 gr fennel seeds
20 gr cumin seeds
25 gr peppercorns
10 gr red chillies
Preparation
Grind the ingredients for the paste.
Marinate small pieces of chicken with the paste.
Chop the tomatoes, coriander leaves, onions and peppers.
Heat oil and fry the cinnamon, cardamom, cloves and cumin.
Add the chopped onions and the curry leaves. Saute until the onions are golden.
Add the tomatoes and peppers and saute for 5 minutes.
Add the marinated chicken and turmeric powder. Saute for 10 minutes, sprinkling water at intervals.
Add enough salt, cover with a lid and cook until done.
Serve garnished with coriander leaves.