Lots of cooking and finishing in over, but worth it.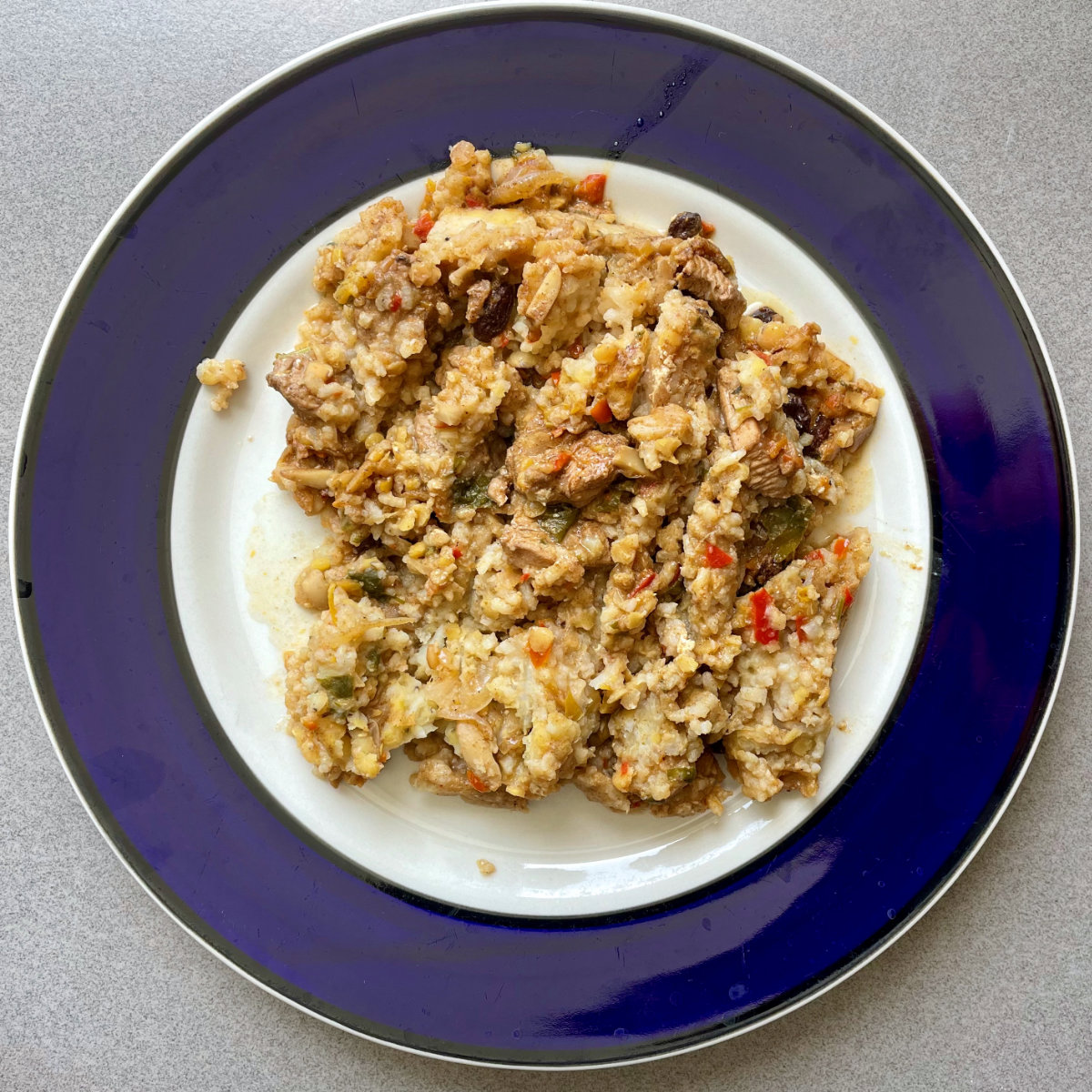 Ingredients
Main
8 cups water
1 cup red lentils
1 cup basmati rice
olive oil
1 grated onion
2 garlic
500 gr chicken, cut in bite size
2 tsp paprika
1 tsp chilli powder
ginger
white wine
1 cup milk
120 gr yogurt
Sauce
olive oil
1 onion, in rings
one lemon juice
2 Tbsp Garam masala powder
half cup almonds
fresh corriander
3 Tbsp yellow raisins
Preparation
Boil 7 cups water with rice and lower heat for 15 min without stirring.
Add lentils, stir once and continue cooking for 10 min. Once rice has holes in surface, set aside covered with cloth.
Stir fry onion and garlic. Add spices (paprika, ginger, chili, soy sauce). Once they smell, add chicken. Once it is cooked on the outside add wine and 1 cup of water and cook on low heat for 25-30 min, until water runs low.
Mix yogurt and milk in a bowl and add to cooking chicken. Set aside.
Make the sauce. Stir fry onion. Add lemon juice, garam masala, almonds and raisins.
Preheat oven to 160oC.
Add half the rice mix in oven dish. Add half the chicken mix. Cover with remaining rice mix. Top with rest of chicken mix. Add the sauce on top. Put a lid and bake for 20 min.