Slow cook it to heaven.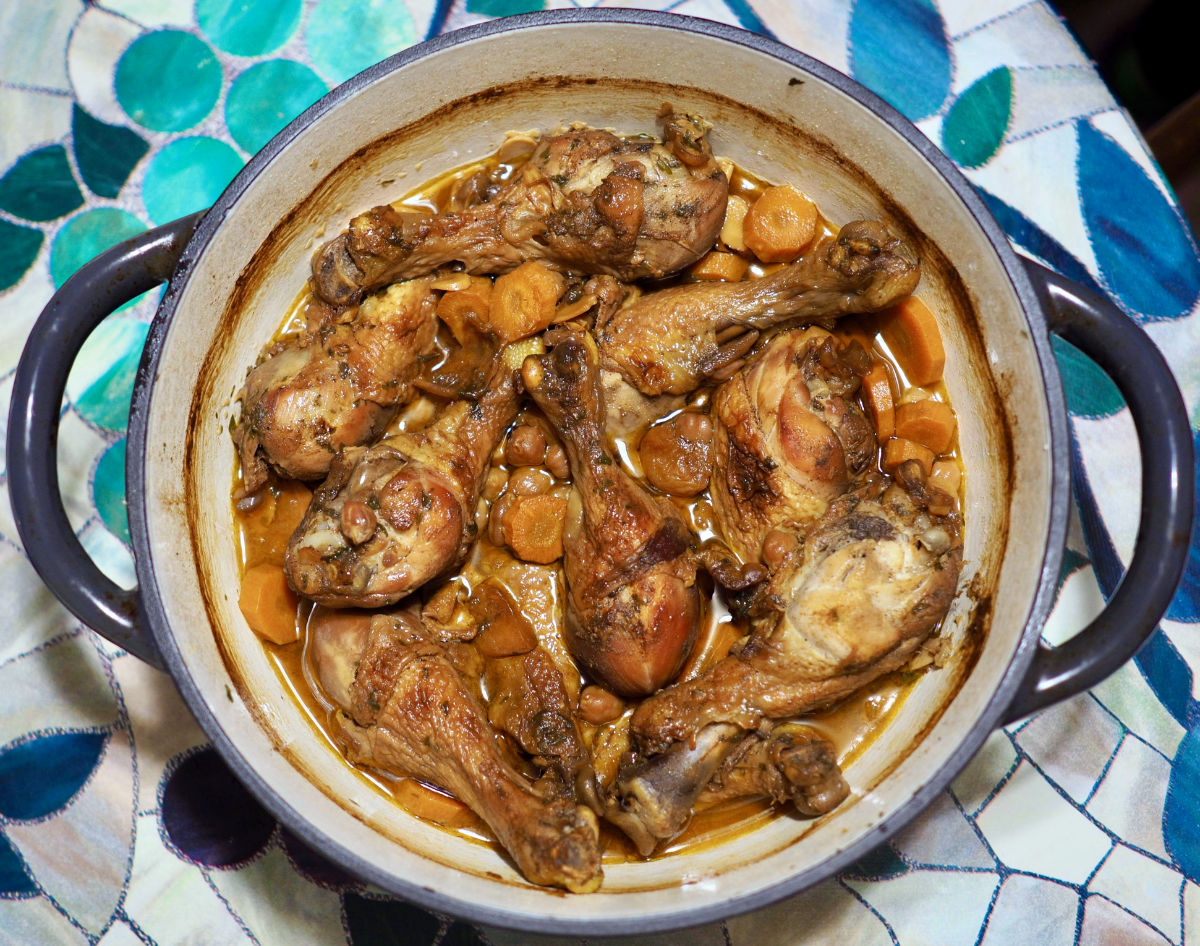 Ingredients
1 red onion
chicken drumsticks
2 carrots
5 garlic gloves
half cup quartered apricots
1 Tbsp cinnamon
1 tsp cumin
fresh ginger
pasrley, coriander
1 tomato can
half bag chickpeas, soaked
salt, pepper, soy sauce
olive oil
almonds
honey
white wine
Preparation
Sprinkle drumsticks with salt and pepper.
Food process onions and garlic.
Cut carrot to large bitesize pieces.
Fry chicken on all sides until it gets some colour. Remove from fire.
Fry onion/garlic for 1 min, add spices, carrots and chickpeas and stir.
Add chicken and wine. Once it boils, add tomato sauce.
Add honey, apricots and parsley. Make sure there is enough water.
Cover and put in over at 180 oC for 1 hr. Turn off oven and leave overnight covered to slowly cool down.
Quickly roast almonds in pan and sprinkle over food when serving.
Serve with couscous.