A hearty beef stew with dark ale.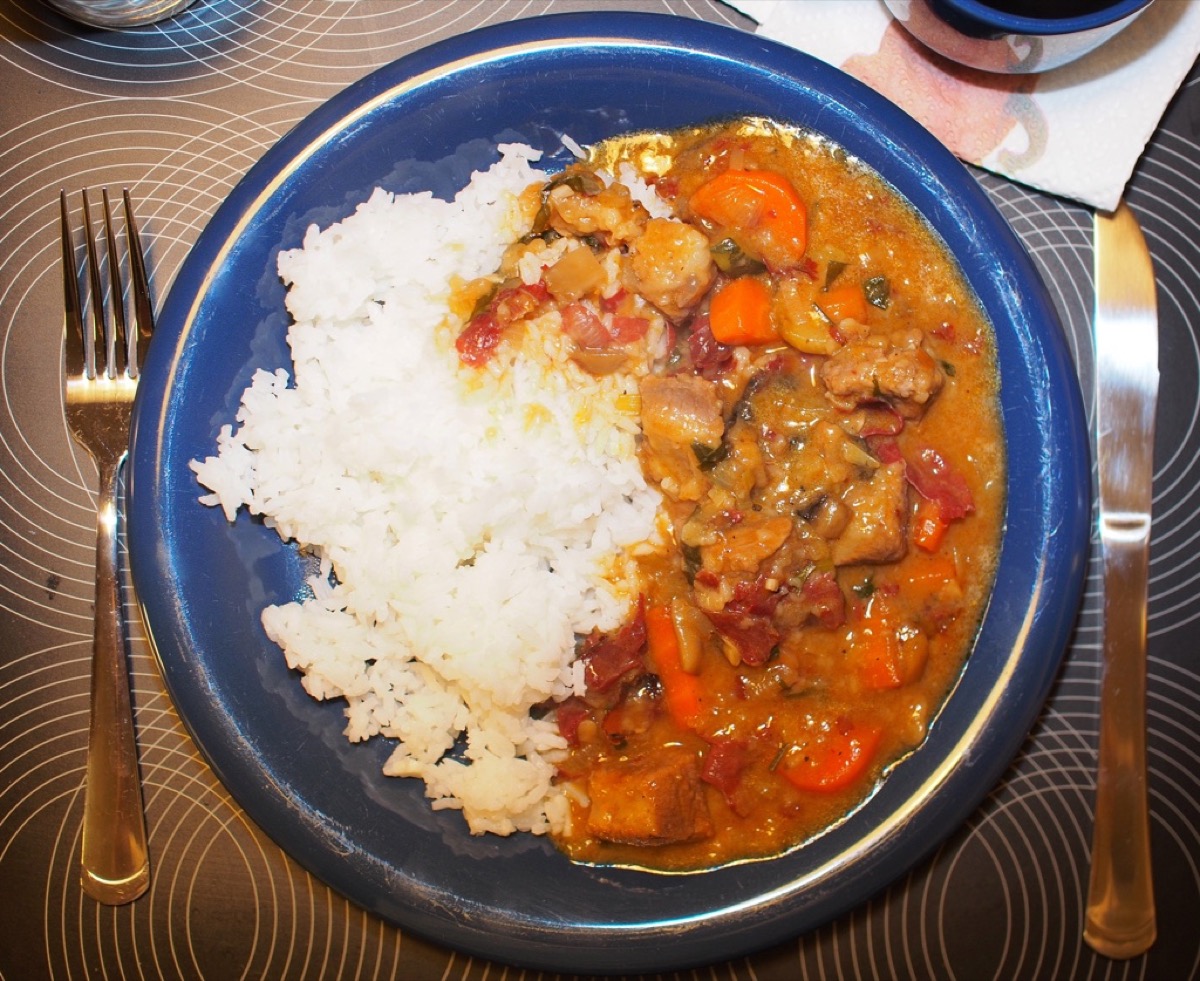 Ingredients
1200 gr stewing beef, cut into cubes
250 gr diced pancetta
3 garlic cloves
400 ml dark ale
3 Tbsp plain flour, seasoned with salt and pepper
2-3 tbsp olive oil
2 bay leaves
2 carrots, sliced
2 onions, sliced
1 leek, sliced
1 Tbsp tomato purée
350 ml beef stock
a handful of parsley, chopped
Preparation
Marinate the beef overnight in the ale with the garlic and bay leaves.
The next day, drain the beef and keep the marinade. Pat the beef dry with kitchen paper and toss it in the seasoned flour until evenly coated. Shake off excess flour.
Fry the beef in 3-4 batches for about 5 minutes per batch, stirring occasionally, until it is a rich golden brown. Remove each batch to a plate and set aside. Don't worry if the bottom of the casserole is starting to brown, it adds to the flavour of the finished dish.
Lower the heat to medium and fry the pancetta in the casserole for 6-8 minutes, stirring occasionally, until crisp and golden. Set the pancetta aside with the beef.
Preheat the oven to fan 140 oC. Tip the carrots, onions and leek into the casserole and fry, stirring occasionally, until they start to brown – this takes about 12 minutes. Spoon in the tomato purée and continue to cook for 2 minutes, stirring constantly.
Add the beef and pour in the reserved marinade. Bring to a simmer, scraping any sticky bits off the bottom of the pan, then add all the beef stock to the casserole. Season with salt and pepper and bring to the boil.
Remove from the heat. Cover with a lid and cook in the oven for 2 hours, stirring once halfway through.
Remove from oven and scatter the chopped parsley over the top
Serve with a side dish such as potatoes, greens...