Here fishy fishy fishy.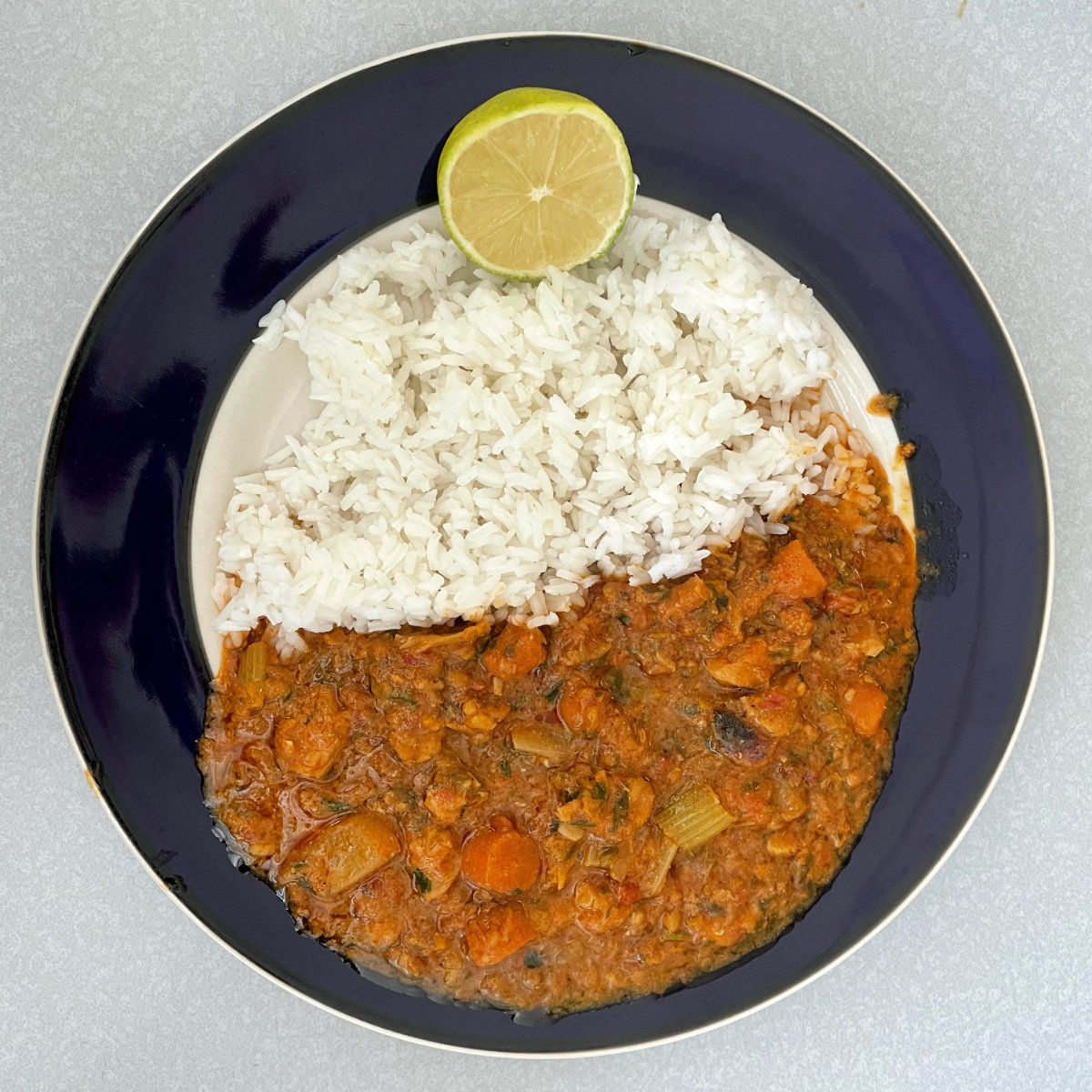 Ingredients
Fish marinade
1 500 gr white fish, cubed
1 lime juice
salt, pepper, soy sauce
olive oil
Broth
olive oil
2 garlic
1 onion
chilly flakes
6 small peppers
2 carrots
1.5 tsp sugar
1 Tbsp cumin powder
1 Tbsp paprika
1 can coconut milk
1 can tomatoes
For serving
lime juice
chopped coriander
Preparation
Marinade the fish in fridge in the marinade ingredients.
Stir fry until golden. Set aside.
Food process onion and garlic. Stir fry in new oil.
Food process peppers and tomato can. Add to onions.
Add spices. Add coconut milk, carrots and fish.
Let it stew.
Serve with lime juice and freshly chopped coriander.