Perfect for winter, the mushrooms absorb chicken flavour and the chicken absorbs mushroom flavour.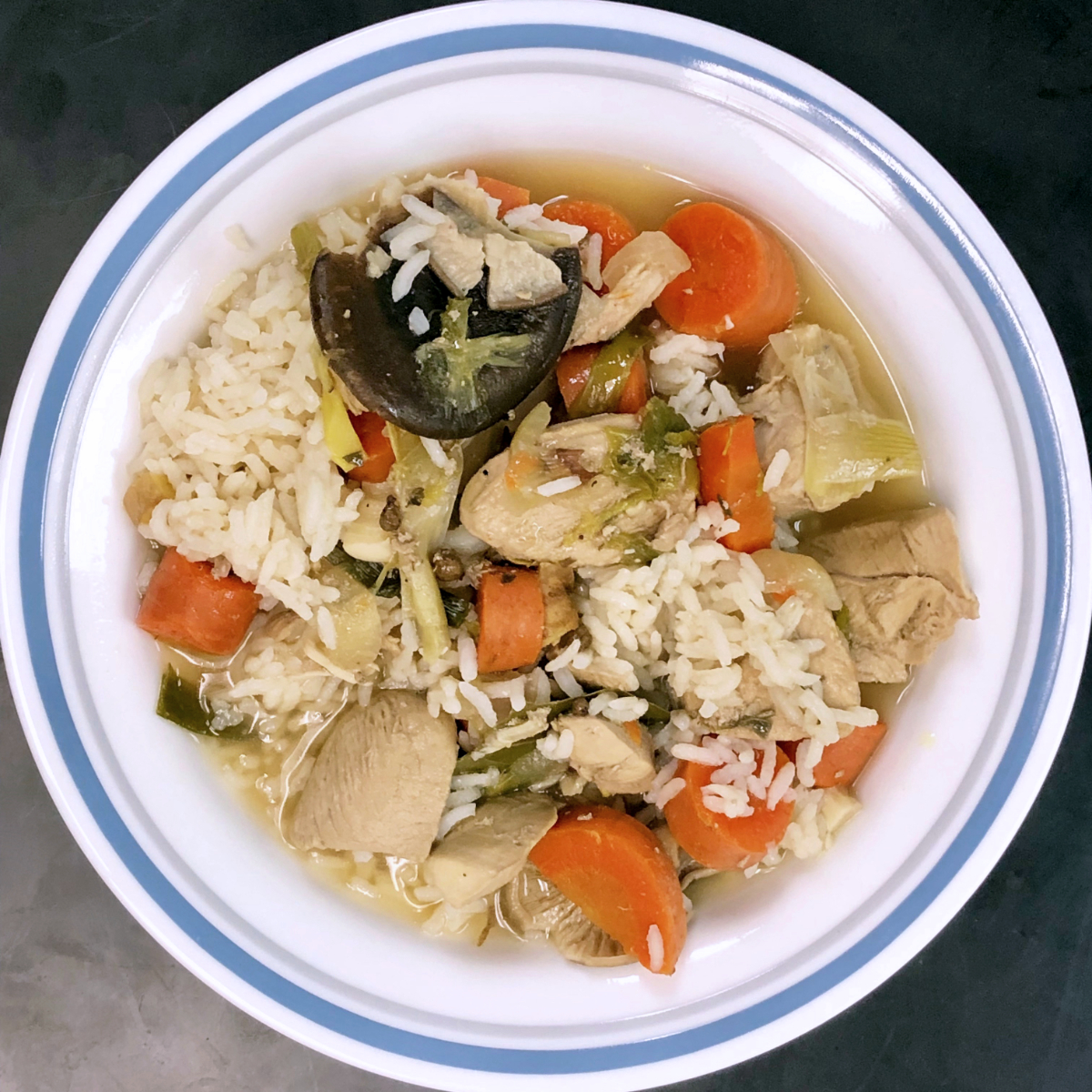 Ingredients
35 gr dry shitake mushroom
1.5 Kg chicken legs with bone
2 Tbsp wine
1 cm2 ginger
1 star anise
300 gr fresh mushrooms
6 spring onions, cut
2 Tbsp light soy sauce
1 Tbsp dark soy sauce
1 Tbsp sugar
3/4 tsp salt
Preparation
Rehydrate dried mushroom in warm water until soft (20-30 min).
Wash chicken and add water to cover. Bring to boil and continue in medium heat. Collect any foam from the surface.
Add wine, ginger, anice and simmer for 20 min.
Wash mushrooms.
Add green oinion, soy sauces, sugar, salt. Mix well.
Add mushrooms on top and simmer in low heat for 20-30 min until chicken is soft.
Turn to high heat and boil uncovered until the sauce is thick enough to cover chicken.