A classic Italian favourite.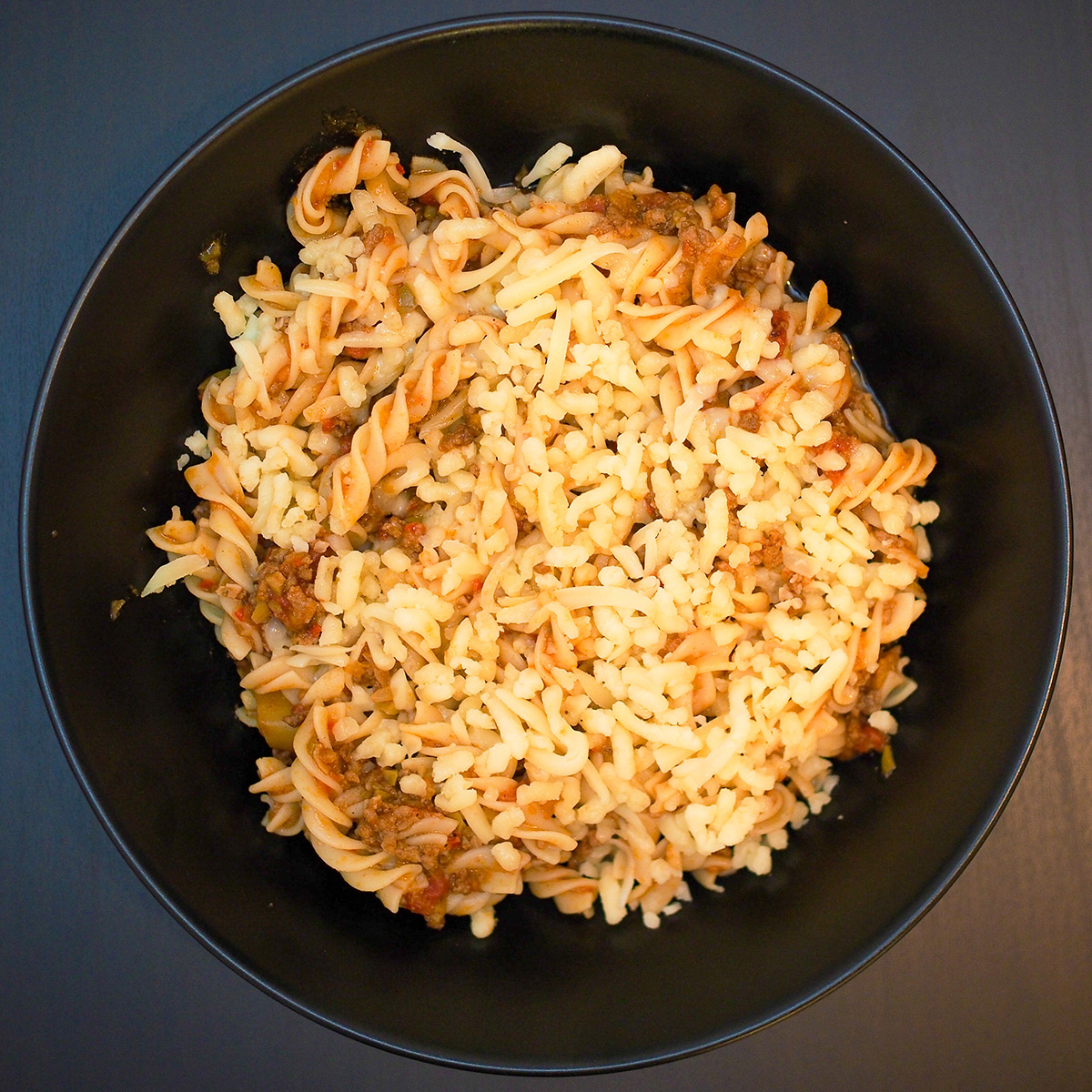 Ingredients
beef mince
destoned green olives
1 pepper
1 tomato can
olive oil
salt, pepper, chilli
cinamon
soy sauce
vinegar
white wine
onions
garlic
your favourite pasta
Preparation
Clean and chop in food processor olives, pepper, onion and garlic.
Stir fry in olive oil and once they colour a bit, add the beef mince.
Break up and stir until the red colour disappears. Add spices in the meantime and a bit of vinegar.
Add wine, close lid and let boil for 5-10 min.
Add tomato can. Ideally whole tomatoes. After boiling for 10 min you can break them up with a wooden spoon.
Cook at low heat until you are hungry, the longer the better. If you can wait, transfer to oven in covered ovenware, cook for 30 min at 180oC, turn off oven and leave overnight to slow cook.
Mix with freshly cooked pasta and add cheese on top.