Don't let the appearance of a lack of sauce trick you.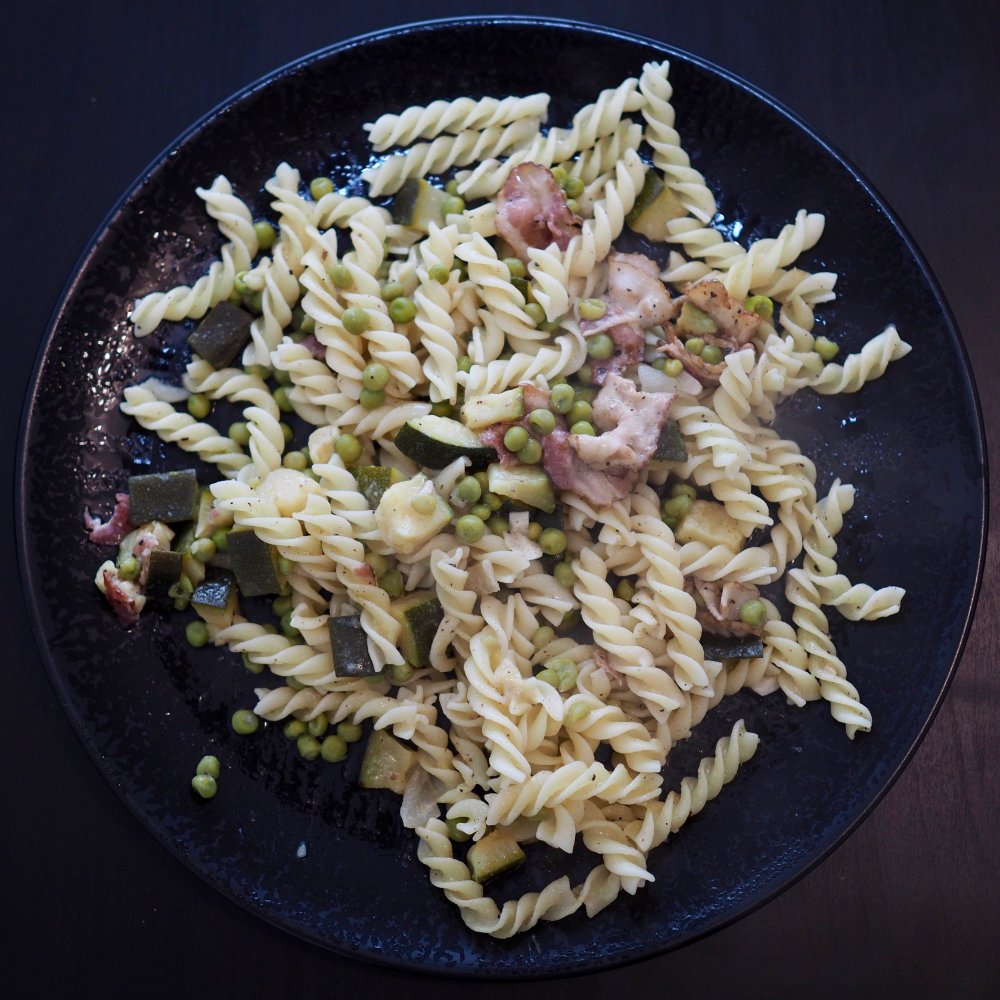 Ingredients
olive oil
25 gr butter
150 gr unsmoked bacon
1 garlic clove, chopped
500 gr coarsely grated courgettes
150 gr peas
200 gr crème fraiche
salt and pepper
Preparation
Heat oil and butter in pan. Stir fry bacon for 5 min.
Add garlic and cook for 30 more sec.
Add courgette and fry for 3 min until some moisture has evaporated.
Add peas and cook for 5 min.
Stir in crème fraiche, add salt and pepper and heat for 3 more min.
Mix with cooked pasta.