The name of this dish means little shoes, and is based on the shape of the final product.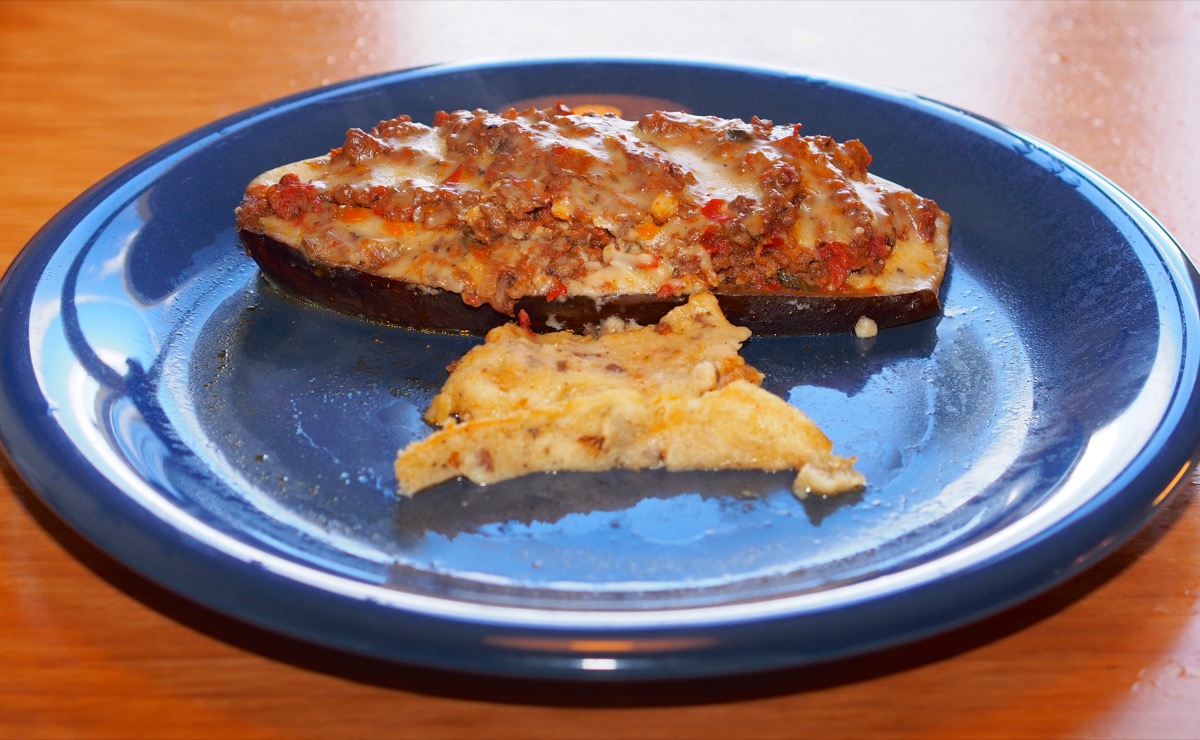 Ingredients
For the aubergines
4 Aubergines
400 gr beef mince
1 tomato
1 onion
garlic
pepper
alcohol (beer/wine)
parsley
olive oil
Bechamel
1 cup milk
2 spoons butter
3 spoons flour
pepper, nutmeg
your favourite cheese
1 egg
Preparation
Prepare the aubergines by cutting in 4 long slices, crossing the inside without reaching the bottom of each slice, and soaking in saltwater overnight to remove the bitterness. Make sure they are immersed in water.
Once ready, put in oven at 200 oC for 30 min, or until they clearly gain colour.
In the meantime prepare the filling.
Cut onion and garlic and fry for a bit.
Add mince, and spices and brown.
Once out of liquids, add the alcohol and cover to boil.
Add chopped tomatoes (or from can) and simmer until the juices run out. 5 min before, add chopped parsley.
In the meantime, prepare the bechamel.
Melt the butter, and mix with spices and flour.
Warm milk.
Slowly add warm milk while stirring. Add egg. Add your favourite cheese.
The consistency should be quite thick because it needs to stand on top of everything.
Take the aubergines out of the oven. Add the mince as a layer, and then the bechamel.
Cook in the over covered at 200 oC for 45 min. Remove cover for the last 10 min.