An easy desert that is healthy by being filling.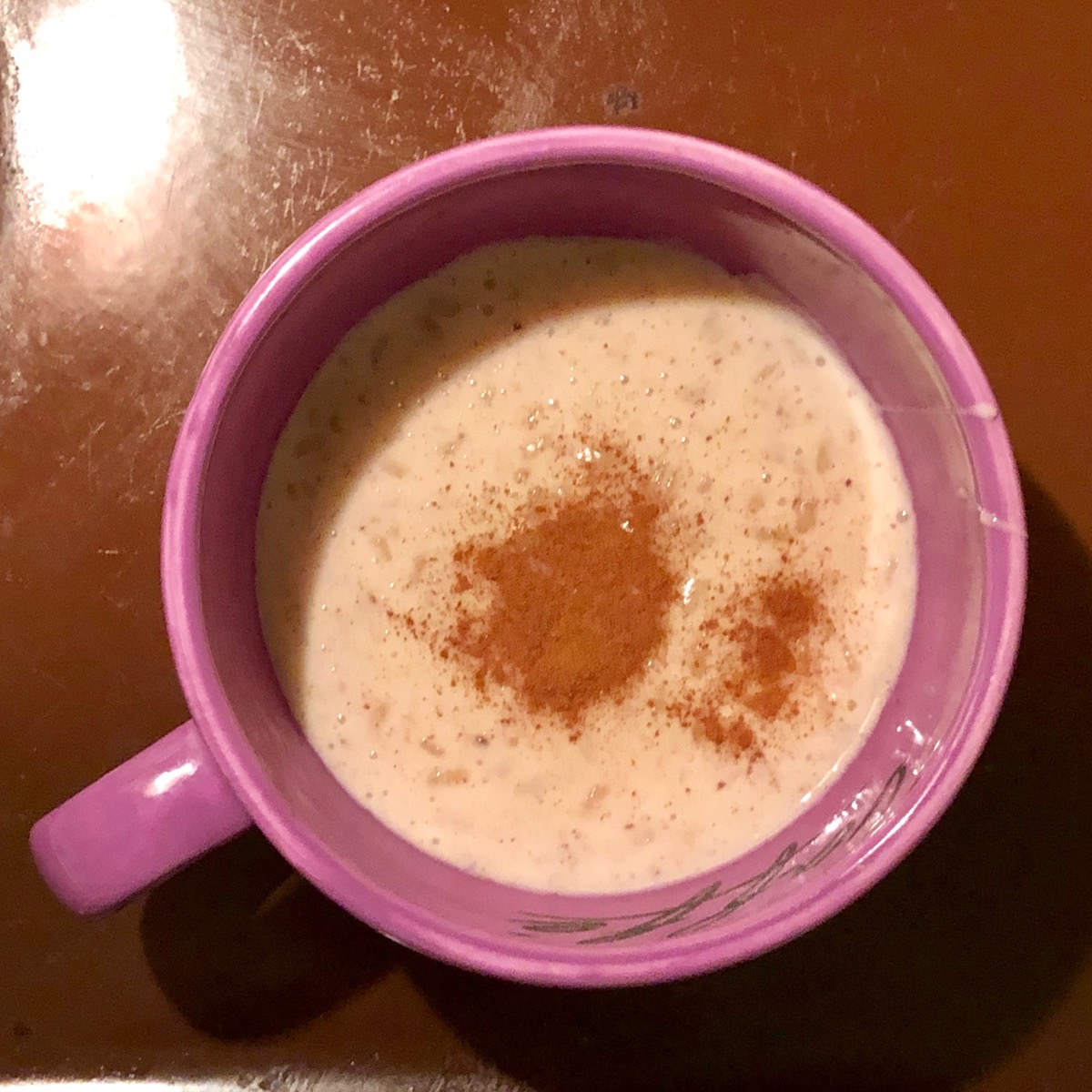 Ingredients
100-125 gr rice
cinamon
salt
250 ml water
800 gr milk
6 Tbsp corn flour with vanilla flavour
3 Tbsp brown sugar
1 citrus fruit
Preparation
Wash the rice and put in water with salt, cinamon stick and any citrus fruit you are using.
Boil in low fire unti the rice is soft.
Add 3/4 of milk, sugar and cornflour. Mix well and let boil twice.
Add remaining milk and lower fire, until the mixture assumes a creamy structure.
Split in bowls, top with cinamon, and serve hot or cold.
Back