Another nice soup, which can turn into a full meal with the addition of a bit of rice or semolina.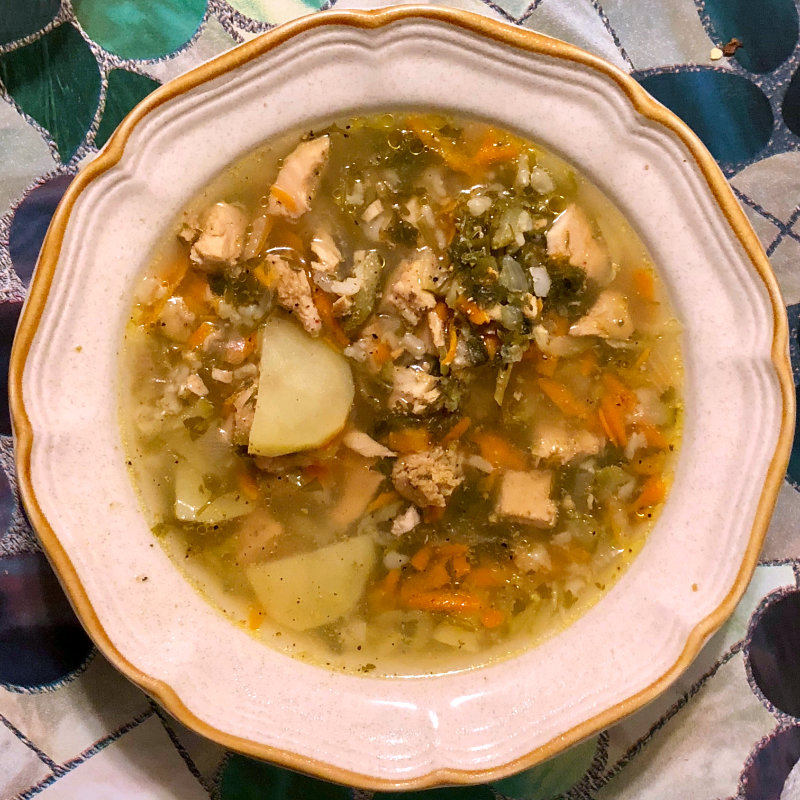 Ingredients
2-3 chicken breast frozen
1 potato
1 courgette
1 carrot
1 onion
1 parsley
1/4 cup rice
2 lemons
Soy sauce, ground pepper
Preparation
Cut the chicken in small pieces. It works best if it is slightly frozen.
Grate the carrot and courgette. Cut the onion in thin semi-circular slices. Finely chop the parsley.
Add everything in a pot and boil for 1 h.
Serve with lemon juice and freshly ground pepper.
Back